Cooking up Japanese with KLM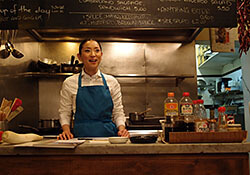 Atsuko's Kitchen is a Japanese cooking class teaching how to make various regional Japanese dishes. And a few days ago I had the pleasure of taking the class thanks to KLM UK. The airline is opening up another direct route from Amsterdam Schiphol to Fukuoka, on the Japanese island of Kyushu. Fukuoka is mainly a tourist destination for European ...
Riding the Seattle Center Monorail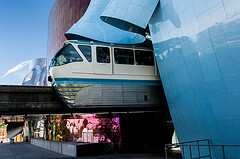 If you're taking in the sights of Seattle, you really should consider hopping on the Seattle Center Monorail for a not-seen-elsewhere view of the Seattle skyline. This futuristic elevated transport system was actually the first commercial monorail system in America, built in 1962 for the Century 21 Exposition, a world's fair held where Seattle Center now stands. The line takes...
Capoeira in Salvador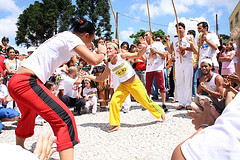 For anyone who's never been to Brazil or is unsure what Capoeira is, read on to learn about one of the most revolutionary and inspiring martial art/dance sports your likely to come across. Capoeira and its origins Capoeira was started in the seventeenth century during the slave trade by the imprisoned slaves themselves. Coming from Angola on the African west coast, ...
The Crown Fountain, Millennium Park, Chicago

Most visitors to Chicago have heard of and are expecting to see the sculpture known as The Bean (officially named...
Read more »

Five reasons to holiday in Cuba

Sick of the same old beach breaks in tried-and-tested destinations? Want to enjoy something a little different ...
Read more »

The hidden treasures of land locked Laos

Most people when travelling around South-East Asia go to Thailand, Vietnam and even Cambodia... but quite a few ...
Read more »

Visit Alaska for the majestic outdoors

Fancy a guaranteed white Christmas this year? Like the sound of massive expanses of pure white scenery, dotted...
Read more »

Royal Alcazar Palace, Seville

When traveling in Spain there are many places to experience the rich history, culture and artistic style of the c...
Read more »

Historical Society of Palm Beach County

Far too often when people think of going to Florida, they think of Disney, Epcot and the sunny beaches of Miami. ...
Read more »

Enjoying the German Christmas markets

If you're looking for something to really spice up this Christmas, that will see you doing something a bit...
Read more »

Ice skating in London winter 2013

London's gifted with a number of great ice rinks during the winter. Several long-standing ice skating rinks have sh...
Read more »

Ice skating rinks in New York City

New York is great for ice skating in November, December and April when temperatures typically range from 45 to 65...
Read more »

Top 7 Summer Attractions in Los Angeles

As the second largest metro area in the United States and a popular destination for travelers from around the wor...
Read more »