Five reasons to holiday in Cuba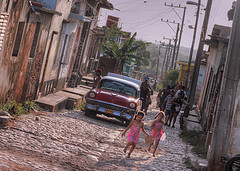 Sick of the same old beach breaks in tried-and-tested destinations? Want to enjoy something a little different so that you have some new stories to share with friends and family? Well, what about Cuba? Offering a Caribbean holiday (but not as you know it!), holidays in Cuba are the ideal choice for those looking to combine fun and relaxation with somewhere truly exotic and new. Here ...
The hidden treasures of land locked Laos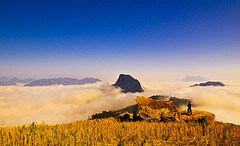 Most people when travelling around South-East Asia go to Thailand, Vietnam and even Cambodia... but quite a few miss out Laos! After exploring this beautiful country and all the amazing things it had to offer, it definitely needs to be a must if you're visiting Asia! Below is a list if great places to see whilst in Laos that will only leave you wanting to go back, again and again! Vientiane
Visit Alaska for the majestic outdoors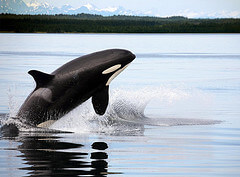 Fancy a guaranteed white Christmas this year? Like the sound of massive expanses of pure white scenery, dotted with tremendous mountain ranges and sparkling glaziers? Want to learn of brush up on your skiing or snowboarding skill in one of the top winter holiday destinations in the world? If you answered 'YES!' to any of the above then Alaska is most definitely your n...
Royal Alcazar Palace, Seville

When traveling in Spain there are many places to experience the rich history, culture and artistic style of the c...
Read more »

Historical Society of Palm Beach County

Far too often when people think of going to Florida, they think of Disney, Epcot and the sunny beaches of Miami. ...
Read more »

Enjoying the German Christmas markets

If you're looking for something to really spice up this Christmas, that will see you doing something a bit...
Read more »

Ice skating in London winter 2013

London's gifted with a number of great ice rinks during the winter. Several long-standing ice skating rinks have sh...
Read more »

Ice skating rinks in New York City

New York is great for ice skating in November, December and April when temperatures typically range from 45 to 65...
Read more »

Winterthur Museum, Garden and Library in Wilmington DE

If you're looking for a relaxing, beautiful place to spend the day in Delaware, look no further than Winter...
Read more »

Eating your way around South East Asia

South East Asia has some of the best food in the world, with each individual country bringing you something dif...
Read more »

National Optical Astronomy Observatory, Tucson, Arizona

For an out of this world experience when in the Tucson, Arizona area check out the giant telescopes that pierce t...
Read more »

Tips on getting a working visa for Australia

Australia's booming and prosperous economy is attracting more and more people to apply for one of its one year ...
Read more »

Travel insurance - What to look for

Travel insurance lets you minimize the financial risks of travel gone wrong. And there's so much that can go wrong:...
Read more »