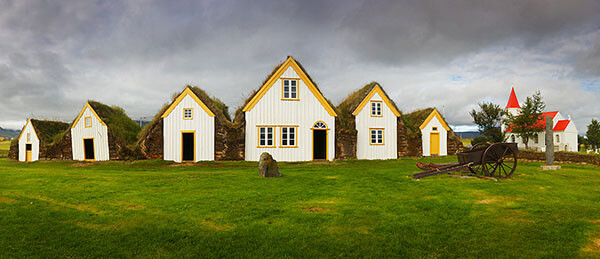 More often than not, conversations about vacation destinations or those seeking an adventure-driven getaway, tend to be to warm (or warmer) regions. I would think most who live in the northern hemisphere want to get to the beaches and the tropical weather found in the southern hemisphere, with the exception of taking that exotic European trip where weather never really dampens anyone's travel plans.
On occasion there are the few times when you hear of friends taking an Alaskan cruise, but how many really want to go "towards" the cold unless it involves skiing? Well, if you are one of those "fly south" thinkers, perhaps you should entertain a new idea and head north for a new kind of adventure. Head north to the Nordic European island country of Iceland and surprise yourself with the kind of getaway that you thought you could only dream of!
A little about Iceland
Iceland is the most sparsely populated country in Europe with about 320,000 residents spread out over an area of 103,000 square kilometres of land. Actually, two-thirds of the population is situated in the capital city region of Reykjavik, located in the southwestern corner of the country. What makes Iceland fascinating is that it is also a volcanically and geologically active region. Its landscape is made up of sand, lava fields, mountains, and glaciers! Don't let the name fool you either. Iceland is not some frigid zone of cold and ice. Its winter season is quite mild as the warmth of the Gulf Stream moderates the climate, and so summers can also be quite warm and you can expect to see lush hues of green landscapes.
It wouldn't be fair to say that it is absolutely an easy trip, particularly if you are accustomed to time frames where daylight and evening hours are closer to a fifty-fifty spread over 24 hours. If you head up in the winter, you might be lucky to get five solid hours of daylight, but here's the catch. Sacrificing one luxury means you get something else for it and in the winter season, you have ample opportunity to gaze up into the night sky and marvel at the Aurora Borealis (a.k.a. the Northern Lights). Who wouldn't want to see that?
Due to the seasons and the amount of daylight available, it is no surprise that there would be an "on" and "off" season for some types of activities, so the best bet is to do some homework before you jet-set to Iceland, and find out what it is you really want to see and when would be the best time of year to go. But in general, there are many activities you can engage in. Aerial tours, glacier tours, dogsledding and of course skiing are exciting options.
Swimming in a geothermally heated pool is a common past-time for many, and a massive tourist draw. Hiking, diving, bird-watching, and whale-watching are all great activities during the warmer months. If you like horseback riding, you should definitely do that and learn about the Icelandic horse, a five-gaited breed that is quite phenomenal at handling different and challenging terrains.
Reykjavik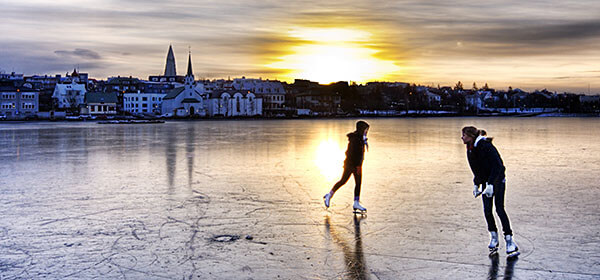 No matter what time of year it is, the capital city of Reykjavik is always humming with activity. The history if Iceland dates back to the 9th and 10th centuries when the land was settled by Norwegian and Celtic immigrants. The first established Icelandic parliament, the Althingi, was founded in 930 AD.
The historic past of Iceland is best understood with a visit to the Reykjavic City Museum-Arbaejarsafn. Visit the Culture House for a quick review of Icelandic national heritage, and perhaps the Hafnarborg for some culture and fine arts.
For some of the major landmarks, stop over at the modern design of City Hall as it sits beautifully on the shore of Lake Tjornin; the Hallgrimskirkja Church, with a tower so tall it can be seen from anywhere in the city; and view the Imagine Peace Tower, a work of art conceived by the legendary artist, musician, peace activist and of course wife to the late John Lennon, Yoko Ono. For cultural exhibits and more, visit Perlan, an exhibition center built on top of five massive hot water tanks.
Advertisements:



These are just some of the fascinating experiences that Reykjavik has in store for you.
This is a guest post from blogger Alex Pierce of E Travel Blog, he's also a member of the team that has created Tours Tube, the world tours site. Go visit their sites, they're well worth checking out. Photos by Dylan Toh (1) and Stuck in Customs (2) on flickr
You should follow me on twitter here.