Ice skating rinks in New York City for Winter 2017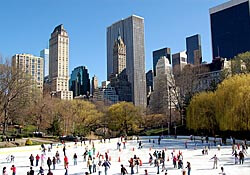 New York is great for ice skating in November, December and April when temperatures typically range from 45 to 65 degrees but the rinks are already open. In January through March, it can get bitingly cold, but a day with blue skies and the sun shining is still fantastic for a day out. If you're living in or visiting New York, take a few hours out of your busy travel schedule and visit one of these places ...
Ice skating in London winter 2017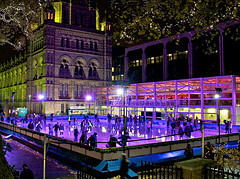 London's gifted with a number of great ice rinks during the winter. Several long-standing ice skating rinks have shut in recent years, such as Greenwich and Kew Gardens. We also publish a guide to ice skating in New York City. While some London rinks have closed, there are still a great number available this winter. Here they are: Skylight London at Tobacco dock Skylight, placed on the roo...
Train travel around the world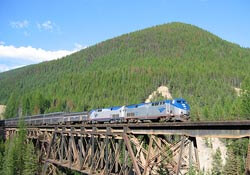 Train travel is fast, convenient, and usually cheaper than flying. As an added benefit, you get to see the beautiful countryside you're traveling though, and don't have to deal with airport security. Or that horrible airplane food. Here's a rundown of the most important rail systems of the world and how to book. North America Amtrak (U.S. and Canada) VIA Rail Ontario Northland Rocky Moun...
Summer holidays to keep the children happy in the UK

It's that time of year again – the dreaded six week holiday from school. It becomes your duty as a parent to m...
Read more »

These festivals make it a summer of music

Europe is a delicious melting pot over the summer months of a huge variety of different and exciting music fest...
Read more »

A weekend in Bologna

Flights booked? Check. Travel insurance? Check. Passport? Check. Appetite for delicious Bolognese food and cultur...
Read more »

London's architectural beauties

The city of London is instantly recognisable. Be given a photo of the UK capital's skyline and it's likely...
Read more »

Five stunning British holiday destinations

When many think of a holiday, they think of boarding a plane and jet setting abroad. However, what a number of ho...
Read more »

Top attractions when exploring Rotterdam

You may consider Rotterdam to be Amsterdam's boring, industrial, second cousin of a city. But that'd be ...
Read more »

Pearling in Western Australia

If you are considering going to Australia to work or need to do your regional/agricultural work for your sec...
Read more »

Lord of The Rings locations in New Zealand

Whenever you think of New Zealand there's usually one thing that springs to everyone's minds &ndas...
Read more »

The 2 week hit list for Thailand

When it comes to vacation time it can be sometimes hard to get a decent amount of days off to really see everyth...
Read more »

Senior travel in Australia

With baby boomers beginning to approach retirement, the seniors' tourism market is starting to see a shift in...
Read more »