London Holiday Inn Bexley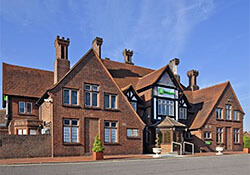 I like Holiday Inn, because the chain always offers both good rates and comfortable rooms, and this isn't always on offer when traveling to London. The Holiday Inn, Bexley, is a classic looking English hotel that offers great value for the money. While a little out of the way for Central London sights, the value is there and transport is easy. Not a location for the party animal, but if you're looking t...
Top themed hotels in Las Vegas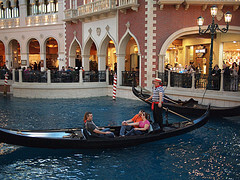 Deciding which hotel to choose in Las Vegas is more than looking at the room rates and facilities on offer, such as swimming pools or spas. In order to make your hotel memorable rather than just a place to stay, many Las Vegas hotels are now designed with an exotic theme in mind. Themes vary from geographical to historical or pure entertainment. Some of the top themed hotels in Vegas are as follow...
Finding the Best Hotels in Brisbane for Your Budget
Brisbane, the capital of Australia's Queensland state, is a large and modern city with more than 1.6 million residents. Originally founded as a penal colony in the early 1800's, Brisbane's layout still reflects the old laws regarding access to the penal area; when the colony was founded, free settlers were not allowed near the prisoners, meaning that even today, much of Brisba...
The Flying Pig Hostel, Amsterdam

To get a real taste of the free-wheeling Amsterdam zeitgeist, consider staying at one of the legendary Flying Pig H...
Read more »

Best cheap hotels in Budapest

Budapest, Hungary's capital, offers a great range of hotels from budget to luxury. We've dug out some of the better...
Read more »

London's best cheap hotels

London hotels are often remarkably expensive, and much lower in quality than what would be ideal. However, we've lo...
Read more »

The best cheap hotels in Paris

The dollar is low and prices for Paris hotels are high as always. Or...? There are actually quite a number of good ...
Read more »

TripAdvisor censors negative reviews?

This may be too good to be true, that is if you're a TripAdvisor critic, but interesting for anyone visiting the ma...
Read more »

Armed Forces Vacation Club

Members of the U.S. military or direct relatives can take advantage of the Armed Forces Vacation Club to get some f...
Read more »

getaroom.com, new booking site from the founders of hotels.com

Internet veterans Bob Diener and David Litman have launched new hotel rooms booking site www.getaroom.com which pro...
Read more »

TripAdvisor now warns their reviews may be faked

This was long overdue, but TripAdvisor now puts warnings on some pages where they believe the reviews may be unduly...
Read more »

What to do before you're 'walked' from your hotel

Recently, not only have hotels begun to overbook more rooms when they can, they've also begun to short change some ...
Read more »

Tips for great hotel deals

Learn some great tips for finding hotel deals that are much better than those advertised. You don't have to pay $40...
Read more »