The Adventure of a Lifetime Awaits You in India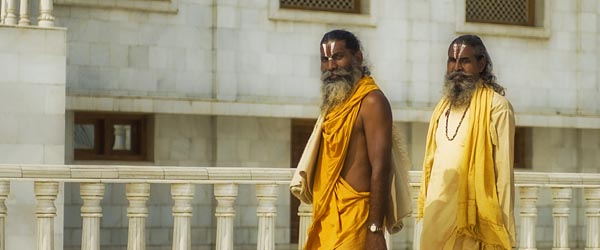 A marvelous vacation adventure can be obtained in visiting India. It offers an exciting diversity of people, languages, culture, religions and endless activities and sites of interest that every visitor must experience. India is uniquely positioned in the world between Africa and Indonesia with border influences of China and Pakistan. India is set apart from the rest of Asia by the imposing Himalayan Mountains. The major bodies of water that surround it are the Arabian Sea to its west, the Bay of Bengal to its east and the Indian Ocean to its south. As Mark Twain suggested, India is the most extraordinary country created by nature and man that is visited by the sun.
Vacationers have a plethora of fascinating experiences when visiting India with its vast and interesting people, places, landmarks and historical sites that allow total interaction with the senses, emotions and numerous activities. Other advantages include its fairly tepid climate and weather with two monsoon seasons along with a spring and fall. The monsoons (heavy and constant rains and landslides) often bring daily rain in quick short bursts, but the benefits are clean, clear air and a scenic countryside that shines brilliantly. The considerably diverse topography offers mountain ranges, national parks, desserts and waterways for eco-tourism, hikes, climbing and waterway voyages. Visiting a website on the advantages of vacations to India gives you all this information for decisions about the time of year that offers the best touring experiences and enjoyment.
The advantages of visiting India continue with the opportunity to interact with nearly a billion people on the planet that possess a deep cultural continuity while being an interesting mixture of ethnic groups, languages, customs and religions. India is the second most populous country in the world and English is the major language of trade and politics. This is an attractive tourism feature.
Additionally, religion is highly valued in the Indian culture with 7 major religions and more that include; Hindus (the majority), Muslims, Sikhs, Christians, Buddhists, Jains, Baha'i, etc. There are six main ethnic groups and countless holidays to observe and experience. India possesses 14 official languages, an additional 24 languages and countless dialects spoken by over a million people. This is an anthropological tourists' dream or a fascinating emersion in cultural diversity for those wanting a new perspective on the richness of human cultures.
Finally, the true international tourist seeking the splendor and grandeur of new cultural vistas will want to experience India and capture the essence of their journey with video and photographic memories of these must see destinations, attractions and activities as diverse as the tastes of each tourist. Destinations include; Agra, Rajasthan, Jaipur, Delhi, Kerala, Goa and more. Attractions include; the Taj Mahal, Rajasthan Forts, Ajanta and Ellora, Beaches of Goa, the Himalayas, Corbett National Park, Buddhist Monasteries, Churches of Goa, Temples of South India, Konark Temples and more. The Activities that must be experienced include; Trekking in the Himalayas, the Palace on Wheels Train Ride, a Jungle Safari, Ayurveda/Yoga, a Stay at Palaces and Havelis, Street Bazaars, a Camel Safari in the Dessert, Snow Skiing in Auli, River Rafting on the Ganges and more. This is an experience of a lifetime and only requires that you go to your home computer where you can easily locate an Indian travel service that can design and execute your dream vacation to the beauty, diversity and cultural mecca that is India.
Photo by Stuck in Customs on flickr
India travel articles
The most colorful festival in India brings out the paint everywhere.
The oldest temple in Goa, India is the Tambdi Surla temple, which is also called the Mahadev Temple.
The highest waterfall in Goa, the Dudhsagar Falls, cascades over four tiers and plunges two thousand feet down a mountain in India's Western Ghats.
In Portuguese the word "socegad" means easy going. And "socegad" is precisely how one would describe the Indian state of Goa.
Located in Mollem, which is about 53 km from the capital of Goa, Panjim, Bhagwan Mahavir Wildlife sanctuary is a popular tourist attraction.
Towns and cities in India