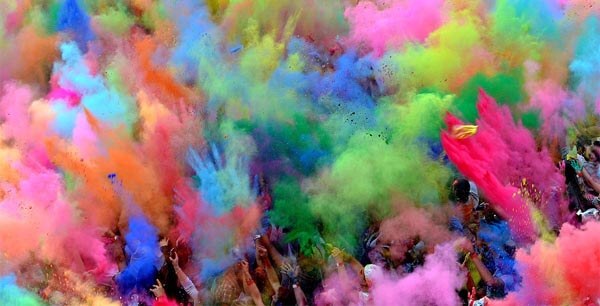 Celebrated throughout India each spring, Holi is a Hindu religious festival lasting for sixteen days in places that are connected to the Hindu deities Krishna, Mathura, Vrindavan, Nandagaon, and Barsana. Celebrants throw brilliantly colored powder and scented water at each other on the festival's main day and light bonfires on Holi's eve. The rituals signify passion and desire and the well-being of society. The best place to celebrate Holi in India is in Barsana in the northern province of Uttar Pradesh in Mathura District. Tourists from many places congregate in Barsana to enjoy the remarkable and traditional performance of the Lath mar Holi, which usually falls some time in March.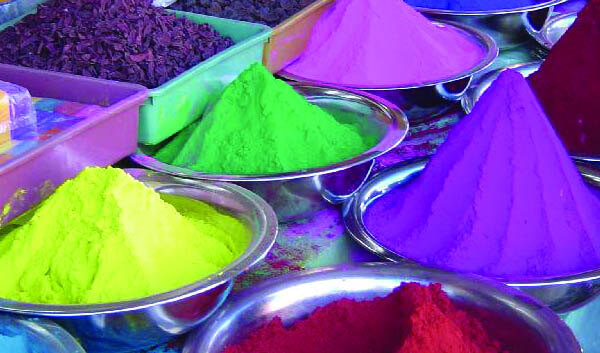 According to the legend, Krishna visited the village of Barsana to play with his beloved, Radha, which infuriated the other women of the village. The only temple in all of India dedicated to Radha is located in Barsana, and it is here that thousands of people assemble each Holi to see the village women chase and beat men with sticks as they shout while the men sing to them. The men use shields for protection as the women hit at them with cane sticks.
Advertisements:



An intoxicating drink is served during the celebration, which is actually laced with the same extract as marijuana. This obviously causes a variety of strange reactions to those people drinking it. Colored powder and perfumed water is thrown on everyone under the eyes of Krishna who is said to descend to Earth to witness the festivities. This is one of the most major, vibrant, colorful festivals celebrated in all corners of India.
Photos by Stefan Leijon (1) and On The Go Tours (2) on flickr
You should follow me on twitter here.