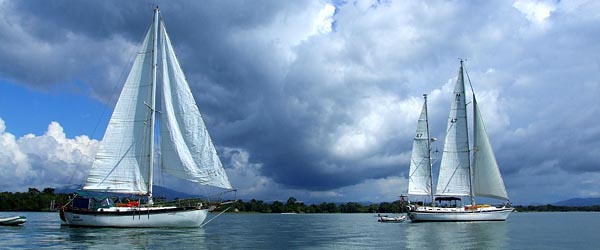 Just south of Mexico there is a mountainous piece of Central America known as Guatemala? The country is known for its incredible natural beauty, cultural and historical interest. The county is defined by the legacy of the early civilization of ancient Maya. The religious rituals and Catholic practices have formed the richest and most distinctive indigenous identities in the hemisphere.
When visiting Guatemala there are many wondrous places to see and enjoy, for instance Antigua, the former capital with its legacy of colonial architecture, the Ixil region with its colorful costumes and scenery or Tikal with its monumental temples and places that are set in a tropical forest where screaming howler monkey and chattering parakeets make their homes. You can cruise up the jungle gorges of Guatemala's "sweet river" and marvel at the bird life and scenery. Visit Volcan de Pacaya one of Central America's most active volcanoes. Explore the exquisite turquoise pools and river systems with natural limestone bridges.
And of course, Lago de Atitlan and Panajachel are both places that can't be missed while visiting the country.
If you are an adventurous soul you can try tapado (coconut and fish soup) or grilled conch. Try the "Chicken buses" which are garishly painted and very uncomfortable that take you on an exciting, never dull journey aboard Guatemala's iconic fume-belching camionetas (cars). Go hiking and explore the high trails that crisscross the granite mountains. Sample some of the world's finest coffees roasted in Coban.
Guatemala is certainly a wonderful place to visit and see things you have never seen before. So pack a bag and get your passport and enjoy a great vacation in Central America.
Guatemala travel articles
December 7 marks the beginning of the Quema del Diablo (burning of the devil) festival in Guatemala.
Atitlan Lake was formed thousands of years ago. In fact, it is a crater filled with water of an old massive volcano. It's backdrop is three inactive volcanoes with indigenous villages at their foothills.
After traveling a lot all over Guatemala I made a list of three tours that you can't miss if you visit this country (based on my personal experience). They are great for families, groups of friends looking for something different to do and adventurous couples. Enjoy!
Lago Peten Itza is a little jewel in the north of Guatemala. The area has mass appeal due to it's range of sights and activities.
Towns and cities in Guatemala