Things to remember when getting a tattoo in Asia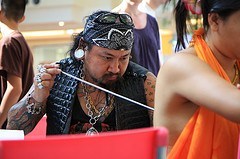 When you are traveling around Asia you will more than likely have encountered some wild places that you will want to remember for the rest of your life. Getting a tattoo can be the perfect way to capture those memories but there are a few risks which need to be considered before getting one done in a foreign country. Below we have highlighted a few points so you'll have a better tattoo experience...
Social etiquette in South East Asia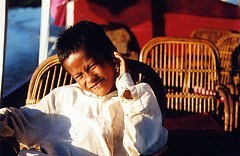 When it comes to travelling in different cultures, you can sometimes accidently offend the locals with (what you see as) very off hand gestures, that would normally be wholly accepted back home in western society. However you must keep in mind when backpacking through such places as South East Asia for example that a lot of the local people (especially the older generations) are very traditio...
Teaching English in Thailand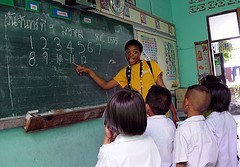 If you've always wanted to travel around Thailand but could never manage to get the money together, teaching could be a great option for you. Not all schools, projects or camps require you to have a TEFL or CELTA qualification so you can spare yourself the expense of the course fees (that come in at the region of two thousand pounds!). Most schools just want you to be enthusiastic, reliabl...
Tips on getting a working visa for Australia

Australia's booming and prosperous economy is attracting more and more people to apply for one of its one year ...
Read more »

Dave Hax's best tips on packing quickly

Wonder how you can pack a suitcase quicker than ever before? Holiday Inn Express hired Dave Hax as their "Efficienc...
Read more »

Tips for motorcycling through South East Asia

A great way to really 'see' a country and actually get a good grasp or a true feel of it is to trave...
Read more »

Tips for planning an Australian road trip

From surfing to off-roading, Australia lends itself well to adventure. There's no better way to get out ther...
Read more »

How to save money when visiting Bangkok

Bangkok is one of Asia's most booming and exciting capital cities. From its renowned party areas such as Khao Sa...
Read more »

Your travel money options

For anyone who's travelling long term, money management becomes quite important. While away from home, bankin...
Read more »

Top 5 travel photography tips you shouldn't leave home without

When you set off on any holiday, whether it's an around the world odyssey or a weekend city break, gettin...
Read more »

Quick tips for saving money on holiday

Taking a trip can be a wonderful experience and a fantastic way of getting a perspective on a busy life… ...
Read more »

Bus to France for a budget holiday

France is so near to the UK that everyone should be able to pop across whenever they want. But near as it may be...
Read more »

Travel insurance - What to look for

Travel insurance lets you minimize the financial risks of travel gone wrong. And there's so much that can go wrong:...
Read more »