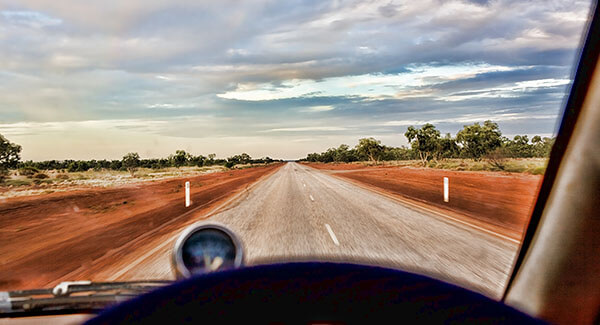 From surfing to off-roading, Australia lends itself well to adventure. There's no better way to get out there and explore its diverse countryside than by hopping in the car for an epic road trip. A little bit of planning ahead can ensure that you're able to tick off all the experiences on your Australian to-do list, while staying within budget.
Choose a route according to interests 
Advertisements:



You'll want to spend some time looking carefully at a map of Australia to plan the best route, according to the time you have available. With over 16,000 miles of coastline and nearly 5 million square miles of interior land space from mountains to desert, you'll find a diverse range of landscapes to explore. It can be difficult to narrow down these options, so it's helpful to choose a theme or region when planning your itinerary.
If you want to see Australia's iconic beaches and try your hand at surfing, the Great Ocean Road in Victoria is a great option. Those interested in viewing wildlife and learning more about Aboriginal culture may enjoy a road trip through the Northern Territory.
Consider a range of accommodation
Camping, caravan parks, and hostels are all popular options for travellers. If you're in need of a hot shower and decent meal you're never too far away from a hotel, even in the more remote regions of Australia. More unusual options include sustainable eco-lodges in the rainforest or a stay on a working cattle station. In any case, it's best to book ahead, especially if you're travelling during the peak holiday season of December and January.
Find a car that's fit for the job
The right car for your road trip will depend on several factors, including the number of passengers, the terrain you'll be crossing, and your budget. There are benefits to both renting and buying a car for your journey. For longer trips, it may be a better idea to buy a used car from a local seller and then resell it at the end of your journey.
SUVs or even full-on off-road vehicles can be ideal for rugged terrain in the Outback. However, choosing a rental can also be advantageous, particularly for shorter weekend jaunts or for a sporty city car. Mileage will be restricted with a rental, and you will pay more in fees. In either case, it's worth shopping around and finding a suitable vehicle with good mileage.
Budget for entrance fees
Whether you'll be visiting national parks or national museums, don't forget to work the entrance fees into your budget. Popular destinations like Kangaroo Island can really add up with separate entrance fees for each attraction there, from the beaches to the lighthouses.
If you plan to visit several national parks, consider buying a national park pass for a discounted rate. In the cities, take the time to look at museum and historic attraction websites. Many of these offer free entry on certain days, so you can work this into your schedule if you're on a tight budget.
Finally, don't forget the importance of a good map. With Australia's sheer size and dizzying volume of roadways, you'll need it. Download maps for your GPS system and buy an old-fashioned paper backup. Give yourself plenty of time to stop whenever spontaneity strikes, and enjoy the unique sights of this unique destination!
Photo by Michael Theis on flickr
You should follow me on twitter here.