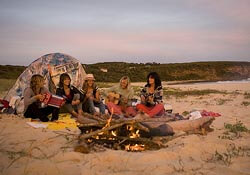 If you're planning a great Australian roadtrip with your friends, you should consider a bus hire to get around in. With the massive distances between towns and sights in Australia, comfortable and reliable transportation is very important.
And since you'll be traveling through Australia for quite a few days on nearly any itinerary, so is space and comfort. You're best off with trying a minibus or van, especially if there are more than 6 or so people in your group, as the rates shared with a group become quite affordable compared to car rentals or even buying a used car.
As you'll likely be flying into and out of Sydney, your best bet will be to go with a local specialist van or car hire company. While most car hire companies will also have a small range of minibuses, their selection is limited to, usually, 8-seaters at the most, and rates are certainly higher. With a minibus hire from a specialist hire company you'll be able to find the right vehicle, and the best rates.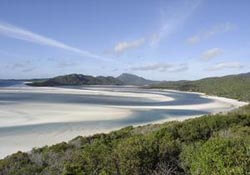 The company's website is simple and straightforward, so you can easily see the range of vehicles, get the company's contact information, and a map to their location 20 minutes away from Sydney airport. Unfortunately there's no online booking, but drop them a line via email, or give them a call, to discuss your travel plans for Australia. You'll be set up with the right vehicle for your group.
Advertisements:



The minibuses on offer include small 8-seater Toyota Tarago minivans, 12-seater Toyota Commuters, and 21-seat Toyota Coaster buses suitable for a company outing. Every vehicle is a late model and diligently serviced, ensuring reliability along the long stretches of road between Australia's cities.
It'd be a good idea to stay a few days and get used to the time zone in Sydney, and do book a hotel in Sydney for that period. More comfortable than the minibus while you're stationary.
While you're traveling through Australia, you'll be able to see such fantastic sights as Uluru (also known as Ayer's Rock), Whitsunday National Park (pictured right), or the wine growing regions around Perth and Southwest Australia.
You should follow me on twitter here.