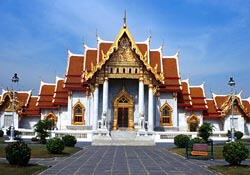 Travel insurance lets you minimize the financial risks of travel gone wrong. And there's so much that can go wrong: missed flights, accidents, sickness, canceled tours, disaster evacuation, lost luggage... Even making sure your body gets flown home if you have that final mishap.
But while many travel insurance policies may seem cheap compared to that $3,500 trip you're booking right now, it doesn't mean it is. Or that it's any good.
Advertisements:



When buying an insurance policy, you should consider two opposing variables: Coverage and price. The coverage part is definitely the more important overall, especially if you are taking a longer journey that you organize yourself.
Travel insurance cover
There are 5 basic parts to most travel insurance policies: Trip cancellation and interruption, medical coverage, luggage and belongings, personal liability, and any sports or activity cover you may need. Let's take these in turn:
Trip cancellation and interruption
Probably the most important part for most. You want to make sure your policy will cover the cost of you missing your holiday because of illness or events outside your control. So if your hotel burns down and you need to find other lodging, you won't be out of pocket. Also look into getting "non-refundable insurance," which covers you if you need to re-book one of those non-refundable air fares.
Medical coverage
You probably have a health insurance policy at home, and while it will cover you in your home country, it won't abroad in most cases. As medical emergencies can be very expensive, over $10,000 per day in the United States, make sure you're covered for at least USD 2,000,000 and any costs involved in transporting you home (medical evacuation, in insurance speak). For those living in the EU, I'd recommend getting your European Health Insurance Card (EHIC), as this will allow you to access free medical care in other EU countries.
Luggage and personal belongings
While the Warsaw convention for international flights gives you some cover for your baggage getting lost during your flight, it won't cover much. The Warsaw Convention limits liability to approximately $9.07 per pound for checked baggage and $400 per passenger for unchecked baggage. Your laptop or camera alone is worth more than that...
This part of your travel insurance will cover you during your flights and at your destination for loss, delay, or theft of your luggage. Get a policy that covers everything you're bringing with you. Working photographers usually end up with a surprisingly high quote on this cover! Make sure to check for exclusions, and don't bring your best jewelry.
Personal liability
This part of a travel insurance policy will protect you financially if your actions while traveling cause someone to sue you. With the potential loss from causing an accident or similar, this coverage is an essential part of a good policy.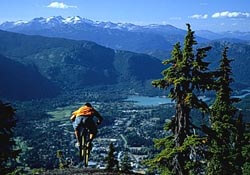 Adventure or extreme sports travel
Mostly, 'dangerous' activities aren't covered by your travel insurance. And the list of dangerous activities can be very long. If you're off on a mountain biking or scuba diving expedition, check what's covered in the fine print and then get some extra cover just to make sure.
After all, if you're somewhat likely to need that medical cover, make sure it will actually be available to you...
Shopping for travel insurance
Now that you know what cover you need, it's time to take a long hard look at the insurance providers and their quotes. Often, it's useful to go to an insurance comparison service to find out what the cost for your specific needs for travel insurance is. Going through all the different providers' websites can be quite time consuming.
Older travelers
Many travel insurance companies don't offer insurance to any traveler above 60 years old. And by the time you're 80, it's getting quite hard to find a reasonable policy, or any police at all. I don't know why this is, as apart from medical issues which could be excluded, I don't see how someone who has a bit more silver in their hair would be more likely to encounter problems.
Frankly, I think teenagers are much more likely to file a claim, outside of medical holiday insurance claims.
Annual or per trip insurance?
Are you only taking one trip in foreseeable future? Pick a single trip travel insurance policy, as it's the better option.
However, most of us do a few trips per year, whether they're domestic or international, business or pleasure. This means that an annual travel insurance policy begins to make sense, it can be cheaper even if you only take 2 trips in a year. And knowing you're covered means you can head off on the spur of the moment as well. So your impulsive road trip with a friend will be covered in case something happens.
You should follow me on twitter here.