Support A Fair Tax on Flying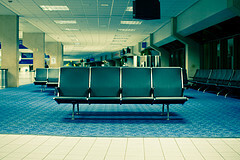 Here in the UK we pay the highest air transport taxes in the world. The Air Passenger Duty (APD), was introduced in 1994 at the rate of £5/passenger for flights withing UK & Ireland, and £10 elsewhere. Since, the rates have rocketed up and currently adds a shocking £388 for a family to fly more than 6,000 miles. Or for a single person flying to New York from London in economy, it adds ...
Win millions of points with Southwest Airlines Let 'Em Fly and Win Yahtzee

Going on that next trip may only be a roll away by playing Yahtzee: Southwest Airlines Rapid Rewards-Style!  The Let 'Em Fly and Win Yahtzee promotion will run through Sept. 30, 2011, and includes a prize pool of more than seven million Rapid Rewards Points for both current and new Rapid Rewards Members.   For complete promotion details and to register to win, visit: www.southwest.com/yahtzee. ...
Travellers bring back 0.5 billion pounds worth of fake goods every year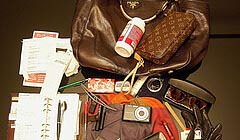 In the UK alone, people bring back half a billion worth of fake goods every year, meaning that retailers miss out on income of £12 billion should the same items have been bought locally. And them not being fake, of course. While all this assumes the buyer would have bought an original to begin with, the new numbers from Kelkoo are quite fascinating: Almost half of UK holidaymakers (45%) buy 'fak...
British keep spending on holiday despite economic woes

The latest study by Thomson, indicates that despite the current economic climate, once Brits are on the holiday, th...
Read more »

Make "National Relaxation Day" official say Americans

Three-quarters of Americans want to see National Relaxation Day (Aug. 15) become an official U.S. holiday, accordin...
Read more »

British think taking kids on vacation during school term is ok-ish

A new poll finds 1 in 3 Brits happy for child to go on holiday during term time if parents can't afford school ho...
Read more »

Facebook more relaxing than the sun lounger?

The notion of how we relax on vacation is changing, according to a survey by Cox & Kings, who asked what technolog...
Read more »

Francophonik brings you the best of France

Join Francophonik on Facebook for the newest music, travel, sports, trends, and ...
Read more »

Europeans go to Cyprus and Turkey for sun this summer

Travelmatch says searches for holidays to sunny destinations such as Cyprus rocketed up as June brought rain and ...
Read more »

Tom Stuker to fly 10 millionth mile this Saturday

Miles above the U.S. heartland, nearly half-way between the Atlantic and Pacific coasts, one customer aboard Unit...
Read more »

TripAdvisor integrates flight & train searches in Europe

TripAdvisor has launched integration of rail itineraries into its award-winning flight meta-search engine, TripAdv...
Read more »

UK moves to ban credit card surcharges by travel companies

The practice of adding credit & debit card surcharges on travel purchases has become epidemic in the UK over th...
Read more »

ESTA now mandatory for U.S. travel

From today, you won't be allowed to pass immigrations in the United States without having an approved ESTA applicat...
Read more »