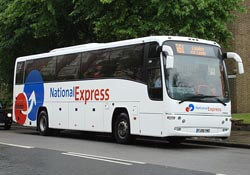 Bus travel is economical, eco-friendly, and somaetimes much faster than other options. In Mexico and Brazil for example, it's the cheapest way to get around, and quite comfortable as well.
Taking a bus saves significantly on CO2 emissions, as we mention in these travel tips, the difference is between traveling 4,000 km in an airplane per ton of CO2, and a massive 33,000 km in a long distance bus! So, the next time you need to travel, try the bus if you can.
Below are the largest bus systems in a number of countries.
Asia
Japan
Thailand
Australia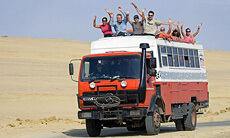 Bus/Coach Systems
Central America
Europe
Bus/Coach Systems
Poland
Romania
Mexico
North America
All of the U.S.A.
East Coast
These bus systems cover Washington D.C., New York, Boston, and Philadelphia.
Please Google the safety records of Vamoose, Fung Wah, and Apex before you choose to book with them. They used to have a few issues around safety, which may have improved in the last year.
West Coast
United Kingdom
You should follow me on twitter here.