A new entrance to my travel destination wish list is Costa Rica. It's a gorgeous country and would be a great winter break.
What to do in Costa Rica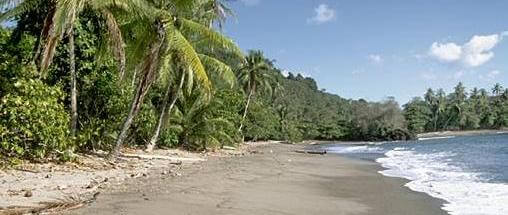 Latin American country Costa Rica is a nature lovers paradise. There are jungles, beaches, wildlife and all that goes with it. It's a popular diving destination and the animal life. There are also opportunities for whitewater kayaking/rafting, mountainbiking, or hiking on one of the many mountains. If you prefer staying along the coastline, there are islands to visit, among them Cocos Islands or Arenal Volcano.
Luxury or budget
Costa Rica is a great outdoors destination, but there's more to it than that. If you're looking to chill out at the beach, there are miles and miles of white sandy beaches with palm trees for shade, and plenty of luxurious hotels with spas to pamper you. Or you can rent a cheap cabana near the beach, save your money, and stay on for months.
Some Costa Rica trivia
Costa Rica protects 23% of its national territory within the Protected Areas system. It also possesses the greatest density of species in the world
It was the first country in the world to abolish its army
The Monteverde Cloud Forest Reserve is home to about 2,000 plant species, including numerous orchids. Over four hundred types of birds can be found here, and over one hundred species of mammals
With a USD 1.7-billion-a-year tourism industry, Costa Rica stands as the most visited nation in the region
Advertisements:



Get in touch with a costa rica expert for more advice.
You should follow me on twitter here.