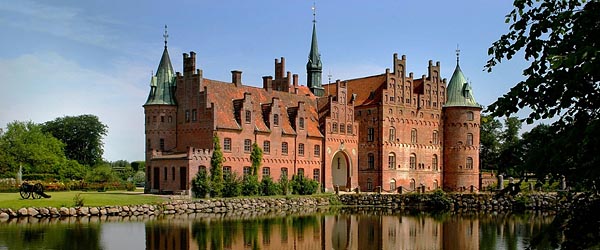 Denmark is located on the northern side of Europe and is among the Scandinavian countries. The country is surrounded by five hundred islands and a hundred of them are only ones inhabited by people. Aarhus, which is the second largest city in Denmark after Copenhagen is located in Jutland, Odense on the Fyn Island while the capital Copenhagen is located in Zealand, which is the largest island in the area.
The population of Denmark population is five and a half million people while Copenhagen has about one point five million inhabitants. Esbjerg, Odense and Aalborg are among the largest towns in addition to Aarhus, which has a population of three hundred thousand people.
Kastrup Copenhagen Airport is the main airport in Denmark and is the largest in Scandinavia. In the country the larger towns and cities are connected by regular intercity and highway train connections.
Most of the tourist attractions and everything else are relatively small in Denmark. The Little Mermaid surprises many visitors as she is not of the size of a grown up person. The Hans Christian Andersen house in Odense is also small but it feels big once you get into the museum. The Viking Ship Museum and the Roskilde Cathedral in Roskilde are among the biggest attractions in Denmark in addition to the exhibition of Viking ships that are found near the coast. The main attraction in Aarhus is The Old Town. The other interesting attraction is the longest wooden ship in the world, which is the Frigate Jylland and it is located nearly an hour's drive from Aarhus. This ship is tall and among other voyages, it has sailed to Saint Petersburg in Russia. Something else on the larger side is the fantastic Tivoli theme park in Copenhagen.
The ecology and environment of Denmark is of great interest to the people of Denmark. This is evident to any visitor who sees the large number of windmills over Demark, which produce twenty percent of all the electricity in the country.
Denmark travel articles
Nothing yet!
There aren't any articles written for this location yet. If you have a travel story, advice, or would like to write about a sight, venue, or event here, please get in touch via:
Towns and cities in Denmark
Weather in Denmark
Denmark has a mild climate, and is considered temperate. The coldest month is February, which averages at 32 Fahrenheit / 0 Celsius. The warmest, July, sees average temperatures of 63 F or 17 Celsius.
There's no guaranteed dry period to visit Denmark, as rain comes year round. The capital of Copenhagen sees 170 days of rain each year, so bring your raincoat no matter the season. However, you'll need it most in September, October, and November.