Introduction to Copenhagen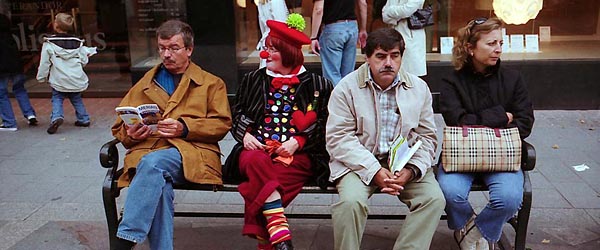 Copenhagen is one of the most beautiful cities in all of Europe, and manages to mix the feel of a big important city with that of a bustling town to create a unique atmosphere where you feel right at home from the very beginning. It is the capital of Denmark, so you'll find a lot of big imposing government buildings, but it's also one of the oldest settlements in Scandinavia, so the street layout is based on old cattle tracks, and there are still castles and fortresses to be explored.
Copenhagen has a lot to offer the cultural traveller. It was the birth place of Hans Christian Anderson, the famous children's story writer, and on the harbor front is a statue of the Little Mermaid (though the Danish students have made a tradition of stealing the head from it, so the statue that you'll see won't contain any of the original) to commemorate his achievements. There's also a museum about his life and works. It was also the official entrance to the Baltic Sea, and the five star pointed castle on the outskirts of the town called Castellet is a reminder of the position it used to hold. The views back towards the city are fantastic from the castle, and it also houses a well documented history of the city.
Far from being isolated on its own island, Copenhagen is easily accessible by boat and train from the rest of Denmark, and offers some fantastic alternative onward travel plans. The overnight boat to Oslo is not to be missed, and the train to Stockholm in Sweden takes under an hour.
Photo by chuckp on flickr