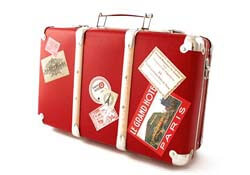 Unclaimed Baggage is a one-of-a-kind store snuggled in the foothills of the Appalachian Mountains and bordered by the 70,000 acre Lake Guntersville. Founded in 1970 by Doyle and Sue Owens as a part-time business, it soon became a full-time venture. In 1978, the Owens incorporated the company and watched it prosper as one of the great 'hidden' bargain centers for savvy shoppers.
Over one million items pass through the store annually. About 60% of the merchandise is clothing with the balance of the store dedicated to cameras, electronics, sporting goods, jewelry, designer optical, books and of course, luggage. The vast majority of items are from unclaimed baggage which, after at least 90 days of intensive tracking by the airlines, are declared unclaimed. However, unclaimed cargo is also available throughout the store.
Unclaimed Baggage Center address and phone
Unclaimed Baggage Center
509 West Willow Street
Scottsboro, AL 35768
Advertisements:



Phone: +1 256 259 1525
You should follow me on twitter here.