A museum is a treasure trove of knowledge. If you're a cerebral traveler who appreciates learning history and culture while on-the-go, you can never go wrong with a museum trip. Anyone, from kids to grandparents can surely enjoy a trip to these centers of learning.
Australia, being a country where diversity and multi-ethnicity is respected and celebrated, is never in short supply of interesting must-see museums. Some of the popular ones include the National Museum of Australia and the Australian War Memorial.
But Australia is more than just boomerangs and kangaroos. There are a lot of quirky and eccentric museums in the country, if you know where to find them. So pack your bags, make sure you checkout some seniors travel insurance and embark into a memorable journey to Australia's main exhibitions. Here are some of the best ones: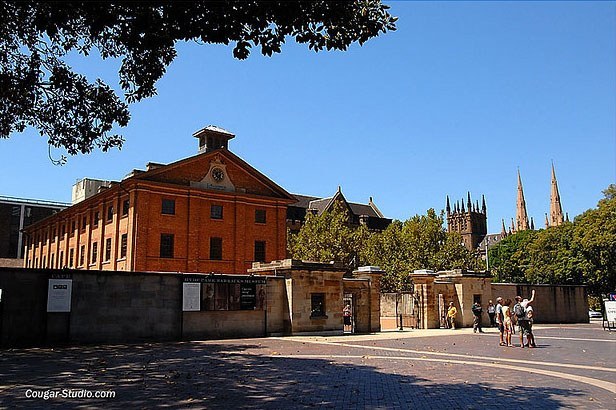 Hyde Park Barracks Museum
Located in Queen's Square, Sydney, the Hyde Park Barracks Museum stands today as a reminder of a particularly dark chapter in the city's history. It was built in 1819 as a compound to house convicts, boy-laborers, and female immigrants. At the end of the 19th century, the Barracks also contained government agencies and offices. Now, visitors can see what life was like for the convicts back then. The museum has various prison memorabilia, historical scene recreations, and interactive exhibits. 
Powerhouse Museum
The Powerhouse Museum is all about, well, power. The electric kind, that is. Learn how the steam engine revolutionized industrialization and trade, check out the Discovery Centre (where most of the rare museum specimens are on display), and ogle at the movie artifacts displayed during the Movie Blockbuster Exhibitions. The Powerhouse Museum, a branch of Sydney's Museum of Applied Arts and Sciences, is located near Darling Harbor and Central Station.
Old Umbrella Shop
As the name suggests, this museum/souvenir shop in Tasmania specializes only on one thing - umbrellas! Who knew that this venerable object, which people have relied on to protect them from sun and rain for hundreds of years, has its own museum dedicated to its history and development? Operated and maintained by the Shott family and a few volunteers, the Old Umbrella Shop also displays some National Trust and Tasmanian products.
Ripley's Believe It or Not
Are you a fan of the bizarre, unusual and the extraordinary? Then head on over to the Ripley's Believe It or Not in Surfer's Paradise, Queensland, to see exhibits that will surely blow your minds off. From Victorian era trinkets and meat-eating plants, to shrunken heads and medieval torture devices, this place never runs out oddities that can amaze and confound even the most seasoned of museum-goers.
The Big Camera - Photographic Museum
Photography buffs of all levels will surely enjoy a visit to the Big Camera Photographic Museum in Meckering, Western Australia. Whether you're a causal point-and-shooter or a DSLR-wielding professional, you're bound to enjoy the wide variety of cameras and photographic paraphernalia (such as projectors, processing equipment, and enlargers) that the museum has in its collection. There are also working specimens of some of the earliest camera ancestors, like the daguerrotype and ambrotype.   
International Cricket Hall of Fame
Advertisements:



Formerly known as the Bradman Museum (after Sir Donald Bradman, one of the greatest cricketers that Australia has ever produced), the International Cricket Hall of Fame now stands now stands as a living tribute to the greatness of the sport. Aside from historical installations and cricket memorabilia, the museum also has interactive exhibits and a variety of multimedia displays.
Photo by Cougar on flickr
You should follow me on twitter here.