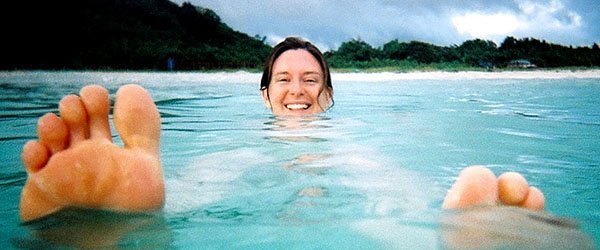 If you are visiting the island of Puerto Rico for the first time, you will be impressed by its architecture, beautiful hotels and gorgeous beaches – but you will equally be impressed by the history and architecture that makes this country special. It's about the size of Connecticut, but it offers a wide variety of terrain. There are mountains, caves, beaches, and 15th century Spanish forts. There is a wide variety of shops, from a mall that is much like you would find in the United States, to local shops – some geared more towards the tourist and filled with crafts and souvenirs. The weather is comfortable all year as it is has the trade winds that offer cool breezes in the evenings.
To reach Puerto Rico, you can arrive by boat or by plane. Most tourists fly into the capital city of San Juan. Spanish is commonly spoken, but many also speak English. Since tourism is a large part of Puerto Rico's economy, you will find Puerto Ricans friendly and eager to please. It is a main port for cruise ships – so you may want to enjoy a day or two in Puerto Rico, before arriving on your ship to set sail to explore other islands in the Caribbean.
The islands largest city, San Juan, is worthy of a few hours or days of your time, exploring the old and the new. You'll want to visit the main daily market Mercado de Rio Piedras where you can buy fresh fish and fruits in an outdoor setting. You'll also want to visit the Plaza de San Jose, the highest point in the city, and hosts the statue of Juan Ponce de Leon. The oldest colonial mansion, La Fortaleza is another must see that dates back to 1533.
Visit the second-oldest church in the Americas, Iglesia de San Jose, is so beautiful with its vaulted gothic ceilings and a striking carving of the Crucifixion. You'll also want to try some of the local cuisine – which is a mixture of Cuban, Spanish, African and American. Lunch and dinner usually begin with a sizzling bowl of soup, followed by the main dish, which is usually some kind of spicy dish with pork, chicken or fish with a side dish of rice.
Outside of the towns, you can explore a massive range of Caribbean beaches. In the interior, you have mountains and vast rainforests beckoning for your attention, especially the well-protected and services El Yunque Rainforest.
Photo by sandcastlematt on flickr
Puerto Rico travel articles
Explore beyond the beaches while in Puerto Rico in this vibrant rainforest.
Towns and cities in Puerto Rico