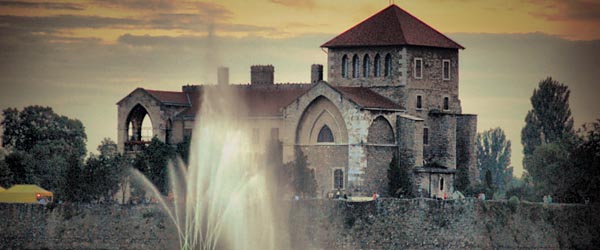 Tourism has long been a popular tourist destination in Europe. In the 2002, it was the world's 13th most visited tourist destination. Hungary's tourist season runs from April to October with July and August being the best months to visit.
Budapest was one of the most popular tourist attractions in the 1990's. Although Budapest is filled with many wonderful historical sites, a good place to start is the Buda Castle District. It is home of many museums that are a must-see to every traveler, especially the history buff. The Hungarian National Gallery, also named Magyer Nemzeti Galerie was established in 1957 as the national art museum. Matthias Church was built in 1015 and was the second largest church in medieval Buda and the seventh largest in the medieval Hungarian kingdom. This church has been a long standing symbol of Hungary's rich and often tragic history. It is also on of the most prominent features of the Budapest cityscape.
The Parliament Building and Royal Palace are also located in the Buda Castle District. The Parliament Building is the largest building in Hungary and the largest Parliament building in Europe. Visit Fisherman's Bastion, which is named for the guild of fishermen that were responsible for defending this stretch of wall in the Middle Ages. The seven towers represent the seven Magyar tribes that settled in the Carpathian Basin in 896. While in the Buda Castle District, also pay a visit to the Funicular and the Holy Trinity Column. Since the Buda Castle District is on the bank of the Danube River, you can catch a boat ride to many other popular destinations in Hungary.
Photo by .::Danka::. on flickr
Hungary travel articles
Nothing yet!
There aren't any articles written for this location yet. If you have a travel story, advice, or would like to write about a sight, venue, or event here, please get in touch via:
Towns and cities in Hungary