Introduction to Budapest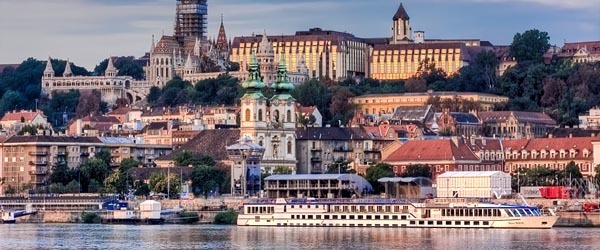 Originally formed of two settlements, Buda to the west of the River Danube, and Pest to the east, Budapest has a rich history that has given it a great deal of interesting things to see and do during your stay.
The most impressive sight in Budapest is the Buda Castle, which stands tall on the Castle Hill above the city. The Castle District of Budapest has a high concentration of museums and historical sights in this old gothic city.
On Andrassy Street is one of Budapest's most striking sights, the House of Terror. This imposing looking building was originally the headquarters of the Hungarian fascist Arrow Cross party, before becoming the headquarters of the communist secret police after the second world war. The building was turned into a museum after the restoration of democracy and tells the story of the oppression of ordinary Hungarian people during the fascist and soviet periods. Perhaps the most interesting parts of the building, if a little unsettling, is the basement cells within which were held the opponents of both regimes, and the descriptions of the torture inflicted upon them.
A more uplifting way to spend a day relaxing in Budapest would be to enjoy one of Hungary's hot summer afternoons on Margaret Island. Situated in the middle of the Danube between Buda and Pest, Margaret is an oasis of peace and quiet in what can sometimes feel like a very busy city. The island is for the most part a large park where you can walk or ride (it's relatively cheap to hire a bike) wherever you want.
No trip to Budapest of course would be complete without a trip to one of the city's famous spas. Budapest sits on a natural fault line and the naturally heated water, which can reach as high as 60 degrees centigrade has lead to an abundance of spas. Most spas are indoors, however, in Varosliget City Park near the Heroes Square metro stop there is a large spa that includes a large outdoor pool, great on hot days, but also amazing in the cold winters when it's possible to sit outside in a heated pool whilst the snow falls all around you.
Finally, if you're looking for something to do outside of the city, you would not go wrong to visit Budapest's Statue Park. Here can be found a vast collection of statues of Marx, Lenin and countless long dead Marxists. Whilst a little odd, it's a great chance to see what in most other eastern European countries was simply demolished after the fall of the Berlin wall.
Photo by Paolo Margari on flickr