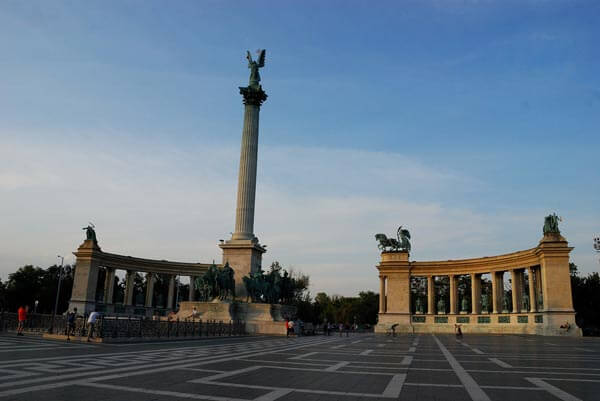 Hosok Tere, which means Heroes' Square in Hungary is a major square in Budapest, Hungary. The square has a rich history and is even home to a World Heritage site. It can be reached by taking the Millennium Underground of the Budapest Metro.
The square is perhaps best known for Millennium Monument, which is 35 meters tall and was built in 1897 to celebrate 1,000 years of rule in Europe. One of the most notable things about the monument are the seven mounted figures at the base of it. Other sites of interest in Hosok Tere include Museum the of Fine Arts and Palace of Art, which border it on either side. If you are spending time in Budapest be sure to take time out to visit this square.
Advertisements:



Photo by gaetanku on flickr
You should follow me on twitter here.