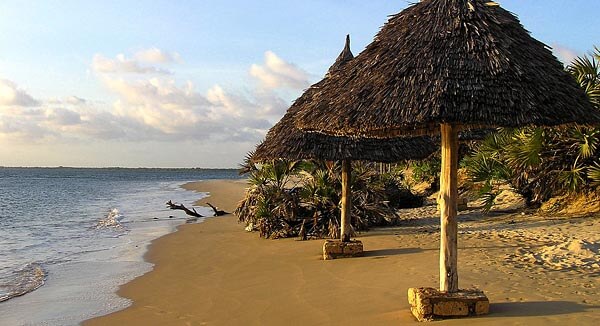 Plenty of visitors to Kenya make the trip to the famous port city of Mombasa, on the Indian Ocean coast, without ever realizing that just 150 miles further north there is a destination that is, in many ways, even more appealing: The small but stunning archipelago of Lamu.
Like many of the coastal destinations in Kenya and Tanzania, Lamu is known for spectacular beach vistas, excellent snorkeling, and glimpses into the exotic Swahili culture of the islands' residents. But Lamu features some extra attractions, including a UNESCO World Heritage site (Lamu Old Town) and some of the most intriguing archeological and historical sites in East Africa, reminders of Lamu's vital role in the old East African trade routes that brought travelers from Portugal to Oman sailing down the eastern coast of Africa.
A trip to Lamu should begin and end at Lamu Old Town, on Lamu Island. This wonderful, quirky town, like the better-known Stonetown in Zanzibar to the south, shows evidence of a coming together of diverse cultures, with traders from Europe, Arabia, and India blending with and shaping the indigenous culture to produce the distinctive coastal Swahili settlement. The architecture and food, in particular, show evidence of this great cultural mash-up. You will greatly enjoy an afternoon spent wandering Lamu Old Town's narrow, crooked streets, surveying the ornate, Islamic-influenced buildings and dining on the freshest seafood imaginable.
Advertisements:



If you take a safari (the word is the Kiswahili word for trip) to East Africa, don't miss this off-the-beaten-path destination. In a land known for exotic locations, Lamu Archipelago is at the top of the list.
Photo by MysteryBee on flickr
You should follow me on twitter here.