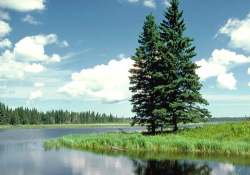 Watching wildlife in an African nature reserve, learning about the plight of polar bears, kayaking a Latin American jungle river, or staying in a traditional Borneo village. There are many ways to get a green getaway, and here are 4 of the coolest vacations going.
By booking your travel with these innovative tour operators your vacation can be both exciting and low-impact. The companies arranging these trips mostly offset any carbon emissions and give some of their profits to non-profits and conservation groups in the countries they operate. They all certainly do much more than recycle their cardboard. Any prices mentioned are for each person, with two sharing rooms. For other eco-travel getaways, read another 4 exciting green getaways.
Kenya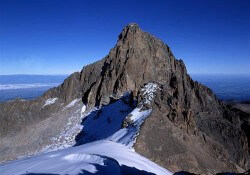 After a disastrous experiment with large-scale, high-impact tourism, community-run lodges and services are now the norm in Kenya, and UK travel company Journeys by Design arranges custom trips that sample some of the country's best eco-friendly developments.
A 12-day vacation might start in a lava-rock lodge that sits amid fig orchards at Lake Naivasha and then move on to the Masai Mara. At Masai Mara Nature Reserve, there are millions of impala, zebra, buffalo, and wild cats roaming the savanna. Your vacation could then finish with a stay in a white-washed thatched cottage by the sea. From $4,894 plus air fare. Call +1 212 568 7639.
Manitoba, Canada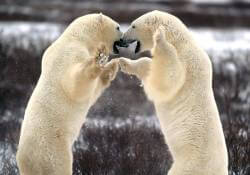 Polar bears may be among the early casualties of climate change, and their plight should teach us something about ourselves. On Natural Habitat Adventures's six-day Classic Polar Bear Expedition, you will be accompanied by scientists from the World Wildlife Fund who will discuss climate change and polar bear life, while guests, safe in buggies, watch mothers tend to cubs and giant males brawl.
On these excursions, the tundra appears stark, but careful observation also reveals Arctic foxes and hares. Come evening, the Northern Lights flare across the sky. $3,795 excluding flights. Call +1 800 543 8917.
Panama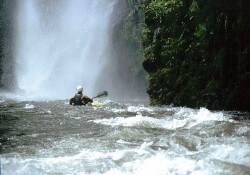 The Nature Conservancy has worked with Panama's native communities for the past 22 years, training villagers to become guides and conservationists. The nonprofit now offers a peek behind the scenes on a 10-day trip jointly offered with Emerald Planet.
Advertisements:



Visitors to Panama amble the streets of the old colonial capital, spy exotic birds in a lush cloud forest, and kayak through mangrove swamps in a protected area established by the Conservancy.
Staffers explain their work, while graduates of the program identify botanical wonders and introduce their guests to indigenous customs during village visits. $3,250 excluding flights. Call +1 888 883 0736.
Borneo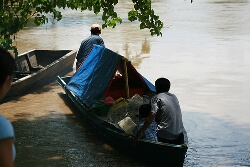 Standing on top of Mt. Kinabalu awaiting the sun rise, relaxing in jungle hot springs after a long trek, and spending a night in a traditional Malay village are all part of Intrepid Travel's 22-day Borneo Adventure itinerary.
On this jungle island, Intrepid Travel supports organizations that fight trade in illegal wildlife products and encourages villagers to live sustainable off the land. The trip includes a look at conservation efforts, travelers visit hawksbill turtle nesting areas and an orangutan rehab center. From $1,322 excluding flights. Call +1 866 847 8192.
You should follow me on twitter here.