Do you feel your jetting about the planet is causing unacceptable levels of co2 emissions? Check out these three websites to help you offset your carbon pollution right now.
Climate Care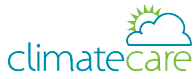 Climate Care was set up in 1998 to tackle climate change by reducing greenhouse gases in the atmosphere. They do this by offsetting - making CO2 reductions on behalf of individuals and companies. It's one of the most known carbon offsetting organizations and are well regarded. On the website, there's a quick calculator which helps you decide on how much to donate to offset your emissions.
Pure Trust

Pure was conceived by a group of like-minded individuals that recognised the need for cost-effective voluntary solutions to the carbon problem which extend the success of emissions trading beyond mandatory schemes. See how Pure combats climate change and why Pure is now the UK's leading carbon offset scheme.
Advertisements:



All donations to Pure are used to buy and cancel carbon credits that are included in the government's proposed Code of Best Practice for carbon offsetting. All carbon credits are bought from renewable energy and efficiency projects because these projects support sustainable development in the countries in which they are located.
co2balance

co2balance.com can help you minimise your carbon emissions and offset the unavoidable residue. Offsetting works by investing funds in sequestration or energy efficiency projects that absorb or prevent the release of a tonnage of CO2 equivalent to your Carbon Footprint.
co2balance was founded in 2003 to provide a completely ethical and transparent means of carbon offset for businesses and individuals. They can calculate your Carbon Footprint, advise you on how to reduce it to the minimum and then offset the residue. This goes further than some environmental groups like Friends of the Earth and Greenpeace that seem to advocate minimisation and leaving it there.
The best thing about co2balance is that they have a calculator that will figure out your carbon cost for flights, your house, car journeys, or even train journeys! Try out their co2 calculators now.
Carbon cost of travel
The best part of travel is to find out about new cultures (and for me, especially food!), different sights, or simply getting away from it all. Carbon offsetting is the best way - besides not traveling, which is not an attractive option - to quiet my conscience and be environmentally friendly. I like trying to eco-travel as much as possible, and consume the minimum I can. But sometimes, there's nothing you can do and donating to a carbon offset scheme lets me sleep better at night.
You should follow me on twitter here.