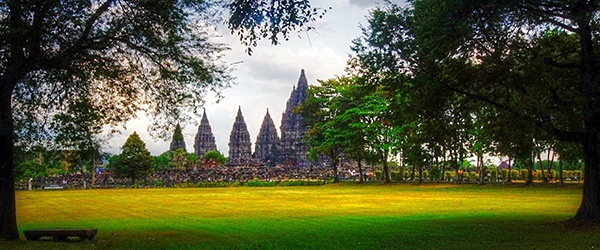 Made up of 17,000 islands – Indonesia is a wonderful fiery amalgamation of people, cultures, stories and experiences. With only 6,000 of these islands being inhabitable you still have a plethora of places to explore when travelling through this volitile, yet beautiful landscape.
Animals in the jungle!
60% of Indonesia's land mass is covered by tropical forests and jungle that has a few surprising characters lurking around the corner. Endangered Tigers, Jovian Rhino, Sumatran Orangutans, Elephants and Leopards – are just some of the animals you will come across when trekking through Indonesia's great outback. Together with 600 species of bird that are native to Indonesia and Australia alike, you're in for a pleasurable time spotting all the different types of wonderful wildlife.
Diving and snorkeling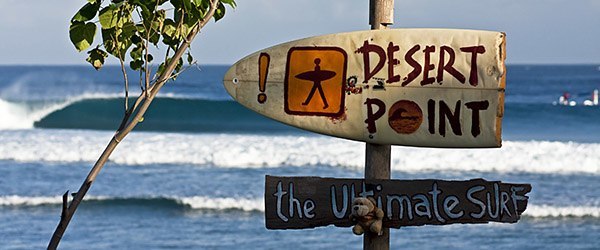 The diving and snorkeling opportunities in and around Indonesia are second to none. As Indonesia is a part of the coral triangle, the sheer abundance of marine life you will get to see here will simply take your breath away.
With 50,000 miles of coastline and 1,650 of coral fish for you to discover, there are a range of beautiful spots in and around this region to indulge your passion of the sea. If you have a diving qualification this really is a great place to see some unique and diverse coral life.
Volcanoes
Indonesia has the largest amount of active volcanoes in any given country in the world, with a staggering number of 150. The most famous of these volcanoes being Krakatoa and Tombora, which massively erupted in the nineteenth century causing mass devastation to the area and creating whole new islands in their wake. 'Toba' named the 'super volcano' is a popular site for people to visit, as when it erupted over 70,000 years ago it's destructive repercussions were felt throughout the world.
Active volcanoes are so abundant in Indonesia due to its position on the edges of the Pacific, Eurasian, and Australian tectonic plates. Which along with volcanic eruptions also causes a fair few earthquakes in the region as well.
You can still tour many of the active volcanoes today and see these angry fiery giants spew out their molten lava in every direction – so watch out! Sumatra is the most popular island to go to if you want to catch a glimpse of one of nature's most magnificent spectacles. But be warned as Sumatra is often evacuated due to the volcanoes reaching dangerous levels, so always listen to local officials and guides when venturing in and around these areas.
The big city
Jakarta, Indonesia's capital is one of South East Asia's biggest commercial centers – so don't worry if you're craving a bit of luxury and comfort after exploring, trekking and witnessing Indonesia's amazing countryside.
With its two distinct weather seasons – wet and dry – make sure you plan your trip well ahead of time so you can get the most out of your trip to this wonderful country.
Photos by mariusz kluzniak (1), and Sunova Surfboards (2) on flickr
Indonesia travel articles
Nothing yet!
There aren't any articles written for this location yet. If you have a travel story, advice, or would like to write about a sight, venue, or event here, please get in touch via:



Towns and cities in Indonesia