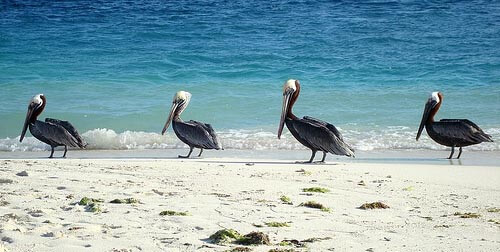 In Los Roques Archipelago National Park in Venezuela, one will find what is undoubtedly one of the most beautiful natural sights in Venezuela. Founded in 1972 to protect the local marine plant and animal life in the Caribbean Sea, the 546 acre Los Roques Archipelago features large beautiful coral reefs, mangrove trees, and sea grass beds in addition to clear Caribbean waters and sparkling white sand beaches. This park, the largest in the Caribbean Sea, offers visitors a wide spectrum of ways to enjoy the natural wonders there in a way no other location can match.
Advertisements:



Visitors to the park can fish in the tropical waters, take on such adventurous endeavors as kite surfing and boating, or relax on one of the crystal sand beaches. However, the largest draw for visitors to the park is the coral reef system; visitors can schedule their own scuba experience through one of three scuba expedition companies to experience the natural coral wonders first-hand. With it's large number of nearby guest accommodations and the numerous activities available to visitors, Los Roques Archipelago National Park is truly a must-see.
Photo by Márcio Cabral de Moura on flickr
You should follow me on twitter here.