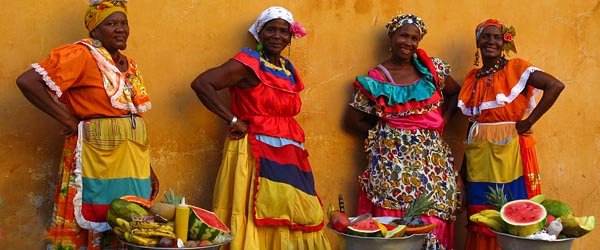 Let's head south for a vacation. Our target is Colombia, South America. Colombia has a coastline on both the Atlantic and Pacific oceans, so getting there by ship would be easy. If the sea is not your choice of travel, then hop on a plane.
You will find that Colombia is a large country with very different scenery. You can see the thick Amazon jungle or the huge flat lands. There are scorching deserts and snow-capped mountain. It is has unmatched beauty throughout the country. The country has a population of over 45 million people. Colombia was once considered the most dangerous country in the world but because of security improvements it is now a safe area for tourists.
Colombia has three distinct regions with their own customs and traditions. The coastlines are where the descendents of the African slaves live and their culture is related to the Caribbean. It is rich in musical tradition and spectacular tropical scenery. The central region is the most populated and surrounded by the Andes Mountains and has the largest cities of the country. The third region is the eastern portion it is sparsely inhabited but has tough, hard working farmers and traditional indigenous tribes. In this region there are high levels of cocaine production and guerilla activity.
Colombia is a country with many contradictions. There are hip yuppies that dress "fit to kill" and sip cocktails at upscale bars while the poorest Colombians can barely afford the necessities of life. There are large cosmopolitan cities with luxury housing, theaters and restaurants while many "small pueblos" are stunted by high unemployment and old attitudes, being more or less stuck in the last century.
Colombia is a fascinating county to visit any time.
Photo *L*u*z*A* on flickr
Colombia travel articles
Lonely Planet travels three days up into the mountains of Colombia to visit a cocaine factory. Leaving behind the protection of the military and police, they rely on the paramilitaries for safety.
Towns and cities in Colombia