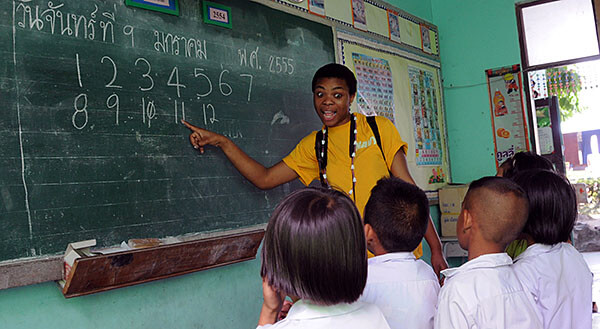 If you've always wanted to travel around Thailand but could never manage to get the money together, teaching could be a great option for you.
Not all schools, projects or camps require you to have a TEFL or CELTA qualification so you can spare yourself the expense of the course fees (that come in at the region of two thousand pounds!). Most schools just want you to be enthusiastic, reliable and positive. Any fresh ideas you can bring to the table will enable them to broaden the children's education limitlessly.
Advertisements:



A lot of employers do like you to have a degree at BA level and this can be in any subject, not necessarily related to teaching English as a foreign language. Whatever skills or experience you can bring into the classroom will all go towards the overall goal of getting the children to speak English. After all, the more fun we make it the more the children will improve with their verbal and written English communication.
How to get into teaching in Thailand?
The best way to secure a teaching job in Thailand is first try to gain some teaching experience at home before you jet out. Many schools and play schemes in the UK welcome unpaid volunteers in their droves, as their time and efforts are very much appreciated. Not only will this demonstrate your determination to work with children, but also will impress your employers and show good initiative.
Research a few teaching post vacancies before you land in Thailand. You'll most likely find the best and better paid jobs in Bangkok (central), Phuket (south) and Chiang Mai (north).
Companies such as 'Banana English 'run summer camp style English classes around a number of schools in Bangkok and Udon Thani (east). They are easily findable in Google and you will have to pass a series of interviews and checks before you are taken on as a teacher.
The benefits of teaching in Thailand
Since the cost of living in Thailand is much lower than most other western countries, although you will get paid less for teaching here your money will go a lot further and you'll be able to save money too.
The average teaching will get paid around 20,000 baht (400 pounds) to 30,000 Bhatt (600 pounds) depending on their experience and position held within the school. Most employers provide accommodation and meals during school hours for teachers as well. Although the wages don't appear high at first, you will have minimal outgoings and be living in a country where travel, food, drinks, etc are much cheaper.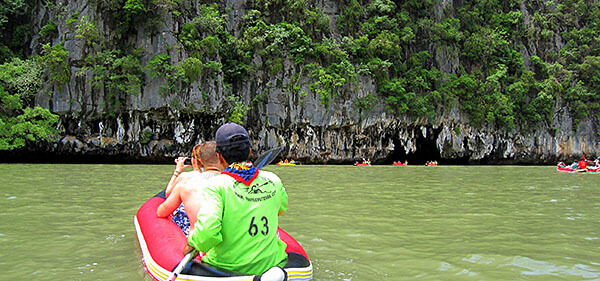 Teaching and beyond
After a 6-12 months teaching you'll be fully immersed in the Thai culture and probably won't be too bad at speaking a little Thai yourself. You'll be free to roam the beautiful country this is Thailand will a whole bunch of local recommendation so you get see Thailand how the locals see it and not just what's on the tourist trail.
From the paradise islands of Thailand's south to its mountainous, lush, green north – there aren't many better places to teach in the world!
Photos by Official U.S. Navy Page (1) and terre vu du ciel (2) on flickr
You should follow me on twitter here.