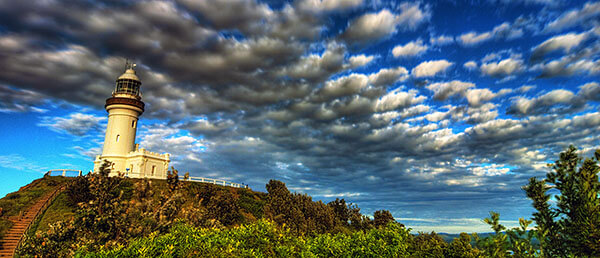 Australia's booming and prosperous economy is attracting more and more people to apply for one of its one year working visas. With the average wage coming in at around $20 an hour it's not hard to see why so many young travellers are flocking to its shores, with dreams of making their fortune.
Advertisements:



But how much do you know about actually obtaining a working visa for Australia? Do you fall within the right criteria? And how long can you stay and work in total? Below is a brief overview of what you need to gain a working visa to Australia, along with some useful points of what to expect whist living there.
Applying and things you will need
The one year working visa for Australia is what most people go for, but it isn't for everyone. It has its limitations, the main one being the age limit you can apply which is capped on your 31st birthday. 
You can apply right up until the last day you are 30 and then have a whole year to decide when to use it, which broadens the age limit slightly. Just ensure you've sent everything off before you turn 31, else you'll have missed the boat on this one.
The application process itself is fairly straightforward and can be done online through the Australian government website. You can either apply for it in your home country or whilst you are travelling. The visa can be sent to you via email and printed off.
 The price of the visa will probably set you back around £250 and that figure is set to rise, so if you are sure about wanting to get one in the near future don't delay!

Work
Agricultural work is often the choice of many backpackers as it pays well and usually comes with a free or cheap place to stay. As Australia is such a vast and wide country, with varying climates, you will always be able to find farming work no matter what time of year you go. Such sites as jobsearch.gov.au are a good reference point to check before deciding on which region of Australia to go to.
Of course, the main cities such as Sydney, Melbourne, Victoria and Perth have the usual plethora of city jobs for you to choose from. All with the added bonus of paying very well indeed.
Living
Of course, with such a good economy Australia is an expensive place to live. There are ways to live cheaply as in every country, but you must be careful to live within your means so you make the most of your time whilst there.
Average Oz prices of popular things:
Renting a room in a house - £400 - £500 per month 
Staying in a hostel - £17 - £20 per night
Pint of beer - £7
Cigarettes - £14 x20 pack Marlborough Lights
Travel is also expensive in Oz due to the sheer size of it. 
The cost of living shouldn't put you off going to Australia to work, as it just means you probably won't be able to afford to be too extravagant in your first few weeks there. Things like cooking for yourself instead of eating out and not smoking or drinking so much will ensure you don't run out of money straight away. But once the pay checks are rolling in, you'll be able to save or spend as much as you like.

Extension
For those of you who fall in love with the place, there's good news. If you wish to extend your working visa for an extra year you can do so by doing 3 months of agricultural work. This type of work helps to strengthen the economy; therefore the Australian government will issue an extension on these grounds.
Australia is a beautiful country within itself. If you are short on cash or travelling around on a budget, a working visa to Oz will really help those travelling dreams come true. Working in Australia will also give you a more authentic taste of the true nature of the people, the culture and the history... Enjoy!
Photos by paul bica (1), Brian Yap (葉) (2), and Chris Lofqvist (3) on flickr
You should follow me on twitter here.