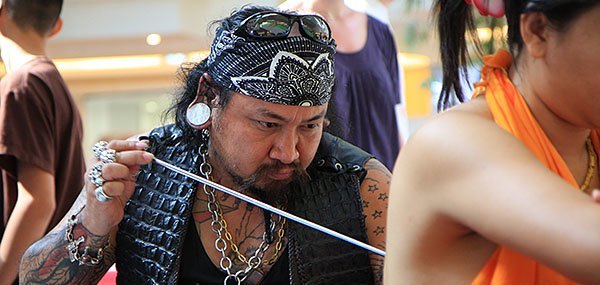 When you are traveling around Asia you will more than likely have encountered some wild places that you will want to remember for the rest of your life. Getting a tattoo can be the perfect way to capture those memories but there are a few risks which need to be considered before getting one done in a foreign country.
Below we have highlighted a few points so you'll have a better tattoo experience whilst in Asia, and not end up with a failed tat or worse infection etc.
Research your tattoo options
It is much the same as being at home do your research. Have a look online and see if the shop you're considering has a website so you can look at past work of the tattoo artist and see customer testimonials if possible. Word of mouth is always a great way to judge whether to go to a certain shop and you can always then see their work in the flesh and make your own judgments.
Hygiene and cleanliness of the shop
The most important thing to look out for is the cleanliness of the studio. If there is someone getting work done when you are there, try and watch the artist at work. Check that all the surfaces that are being used are covered with protective and clean materials like cling film for example.
If no one's getting a tattoo, have a look to see if the surfaces look like they have been properly cleaned after the last customer. Is the tattoo equipment just lying around with needles still on or is it all clean waiting for the next customer in an orderly way?
The second most important thing is the feeling you get when you walk in. Are the staff friendly will they chat and ask about your ideas for your tattoo, do you feel comfortable with these people? Can they draw the design that you have? All good tattoo artists will have photos of their work either on the walls or in albums to suit the style and design of your desired tattoo – so choose wisely.
If you don't get a good feeling about the artist or the hygiene of the shop, then simply move on.
Tatto cost
Another thing that you will have to consider is the cost. This needs to be discussed before the work begins, as some shops will have a rate for the whole tattoo where as others an hourly rate. This will mostly depend on the size and technique of tattooing you want done you can always try to negotiate a lower price as it is Asia after all – we all love a haggle!
Always keep in mind that you will have this for the rest of your life and a good tattoo doesn't come cheap.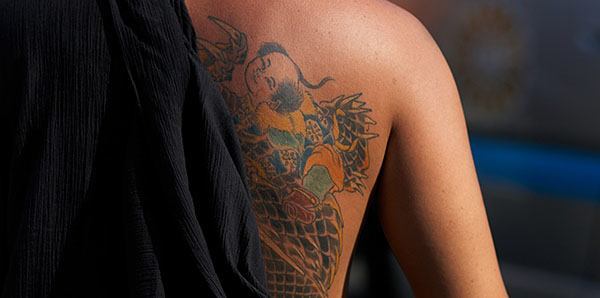 Tattoo after care
Advertisements:



Make sure that you do not go swimming for at least 2 weeks after you have had your tattoo done. Take care to wash it wish non fragranced soap and water around 3 times a day and keep it protected from sand, general dirt, and out of the sun. Bepathane cream is the best to help your tattoo heal quickly, so be sure to have a fresh tube of this to hand to apply after you have washed your tattooed area.
In Asia sterilization equipment is expensive, and legislation on health standards is very lax so they might not be up to the standards of western parlors. For example, make sure the shop open a packet of fresh needles for your tattoo and all equipment is clean before going ahead.
Word of mouth and seeing the end results for yourself is always the best advice to go on when choosing a tattoo artist. Always keep in mind to keep up with the aftercare of your tattoo vigilantly as you are in a place where your body is more sensitive to the foreign bacteria and germs - keep that new tattoo clean at all costs.
Photos by Binder.donedat (1) and gullevek (2) on flickr
You should follow me on twitter here.