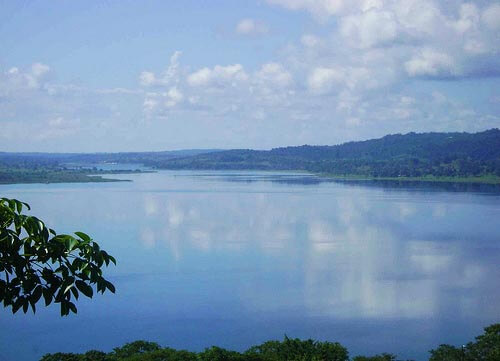 Lago Petén Itza is a little jewel in the north of Guatemala. The area has mass appeal due to it's range of sights and activities. For those interested in nature and conservation it is a paradise. The area is home to a range of wildlife from jaguars and pumas to toucans and spider monkeys and with the Cerro Cahui Protected Biotope nature reserve and the natural history museum, information on the local wildlife is not difficult to find.
For the history buffs and those interested in experiencing a little of the ancient Mayan culture the environs of Lago Petén Itza are scattered with Mayan ruins with Tayasal being among the most spectacular. Tayasal also offers a tree-house viewing point allowing visitors a fantastic view of the lake and rainforest from above.
Close to Santa Elena towards the south of the lake are the Actun Kan caves. These caves are a must for visitors as they display limestone stalagmites and stalactites, animal-like rock formations and an underground waterfall. The caves are home to further wildlife with bats being in abundance; note that in order to protect the bats the caves are only dimly lit so a good camera with flash will be required if you want to get a decent photo.
As regards to accommodation there is a large variety to choose from so whether you're looking for a little luxury in the four star hotels over looking the lake or are hoping to stay on a tighter budget there is plenty of choice.
Lago Petén Itza location
Advertisements:



The lake is located 160 miles north of Guatemala City, in the Petén department. The nearest town is Flores, on an island on the lake's southern shore.
Photo by Josué Rendon on flickr
You should follow me on twitter here.