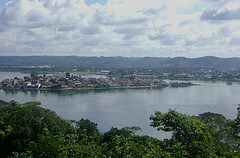 If you will be in or near Flores, Guatemala you shouldn't miss out on the opportunity to explore the Tayasal Ruins. Tayasal is a Mayan archaeological site boasting finds from the Post Classical Period. You can find burial sites, a pyramid and various artifacts like ceramics. A climb to the top of the site offers a lovely view of the surrounding areas. The site is nearby Lake Peten Itza where you can take boats trips, even using a boat to bring you to the Tayasal site. It is also close to attractions like a zoo and a cave system for exploring. This makes a trip to the area very fulfilling as there is much to do.
It is advisable to use a guide and possibly book a tour when visiting the ruins. You will have the benefits of a person who knows their way around and can give you some historical information. They will be sure that you do not miss anything of importance. It is also safer because a local guide will know their surroundings. Wear comfortable shoes, sunscreen and bring water to keep yourself comfortable while you explore.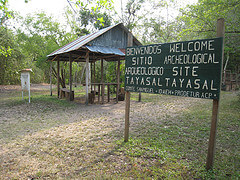 If it interests you, joining an ecotour group may be the way to visit the ruins. You will be contributing to helping the environment and wildlife in the surrounding areas. You will have time to visit the sites while giving back in a small way. This a great way for most anyone to visit Guatemala and enjoy the Tayasal Ruins. Families, groups with travelers over 16 years of age and other small groups find that this is great experience.
Many travelers enjoy the Tayasal ruins. They offer a unique experience because they combine things you would find at a museum as well as during outdoor exploration. You can "dig" into history and see a way of life that has long since passed.
Tayasal location
The Tayasal Ruins are located on the Isla de Flores island, near the town of Flores.
Advertisements:



Photos by Chitio Rendón and mrgarin on flickr
You should follow me on twitter here.