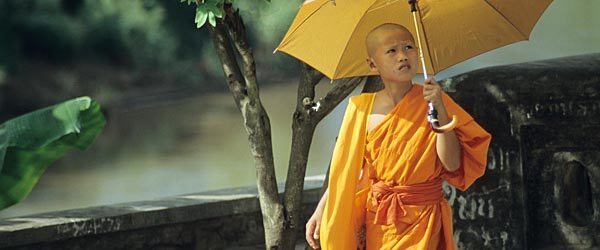 Some call Laos the "forgotten" country of South-East Asia. But if you speak with anyone who's visited, if you've heard their stories or seen pictures of Vientiane, Luang Prabang, or Vang Vieng, it's hard to understand why it's not a bigger tourist destination.
Laos is a very mountainous country. It shares borders with five other countries: Vietnam, Cambodia, Thailand, Myanmar, and China. This puts it in the middle of the typical South-East Asia route, although it leaves the country entirely landlocked. The country's main source of water is the Mekong River, which runs along the Eastern border of Laos.
It was only in the mid-1990s that Laos was open to tourists. Laos is less westernized than its neighbors and therefore seen as a very authentic and different cultural experience for Western tourists. Unfortunately, the drawback to this relative isolation is that the country is very impoverished. Tourism is a growing industry in Laos, though, and its economy is slowly being boosted by overseas visitors.
The capital city of Laos is the quaint and laidback Vientiane. It sits along the Mekong River and is filled with temples, including Pha That Luang, a golden stupa which is the national symbol of Laos. Luang Prabang is the former capital of Laos and the city which most obviously shows Laos' former French occupation (1893 to 1953). The city boasts beautiful landscapes as well as a bear sanctuary and a night market. Another popular tourist destination, especially with backpackers, is Vang Vieng. There are several limestone caves to explore here, the nightlife is wild, and it is possible to kayak or tube down the river.
Photo by Fotovijver.nl on flickr
Laos travel articles
Don't miss out on Laos, as this beautiful country has so much to offer when in Asia
Towns and cities in Laos