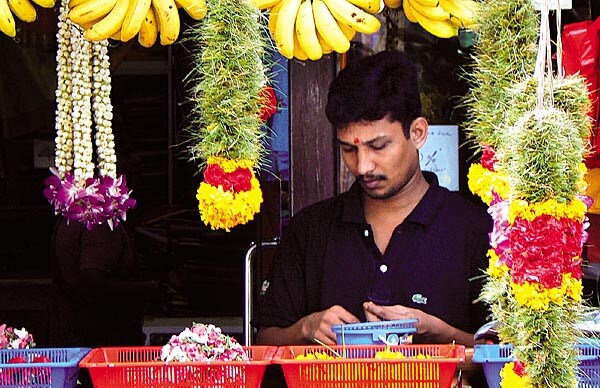 It's not surprising that that most cosmopolitan of cities, Singapore, would feature an area devoted to all things Indian, but Little India would impress even the most dedicated of Indiophiles. For anyone interested in the pageantry, the food, or the art and culture of India, Little India is a must-see. Located on the east side of the Singapore River, it's a sizable district – we recommend that you wear a sturdy pair of walking shoes, and bring your camera and your appetite.
You should begin your visit to Little India with a stroll down the main street, Serangoon Road. From here, with detours down the various side streets, you can easily spend a day shopping for exotic spices, saris, gold jewelry, incense, and all things Indian. You'll find scores of decent restaurants as well, many specializing in Tamil delicacies. Vegetarians are especially lucky, with almost all restaurants offering a range of meatless meals.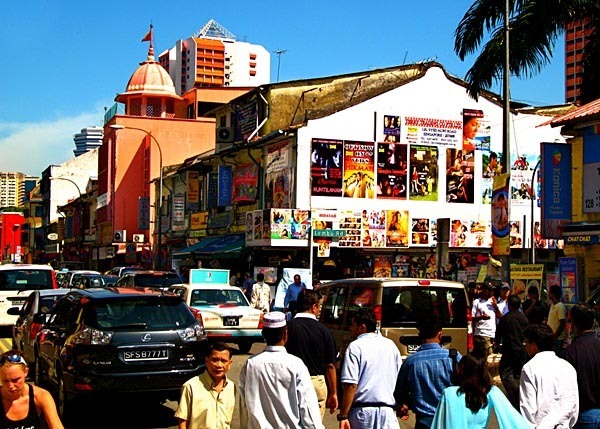 In Little India, be prepared for a sensory overload: the contrasting smells of spicy Indian food and sweet incense, the thumping beat of Indian Bollywood music emanating from every doorway, and the sight of ornate Indian carvings on the Sri Veeramakaliamman Temple, Little India's oldest, will all captivate you.
Advertisements:



If you can, consider visiting Little India during the festival of Thaipusam, held every year during a full moon in January or February. The festival features a colorful and somewhat unusual procession that lasts throughout the day. Another good time to visit is during Deepavali, the famous Hindu festival of light, held sometime in October or November, which also includes a procession, as well as a fire walking festival that will have you gasping as you watch the devotees walk barefoot across glowing coals.
Whether you've visited the real India many times or merely have a hankering to experience the hustle and bustle of this amazing country, you'll find that Little India gives you a pleasantly overwhelming taste of the real thing.
Little India location
Little India lies to east of the Singapore River—across from Singapore's Chinatown, located west of the river—and north of Kampong Glam. Both areas are part of the urban planning area of Rochor. Little India is more commonly known as Tekka in the local Tamil community.
Photos by williamcho on flickr
You should follow me on twitter here.