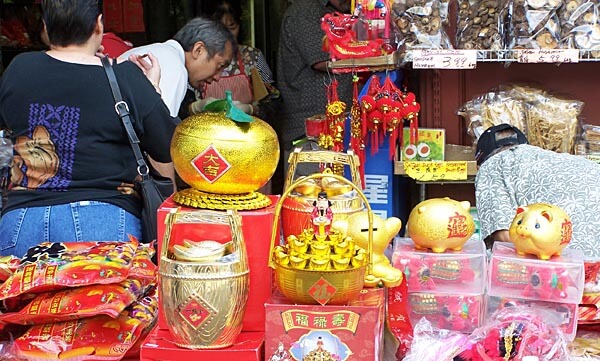 There's more to Honolulu than great hotels and beaches – there are also a whole lot of people who live there year around. One of the most interesting neighborhoods in Honolulu is their Chinatown – which should be no surprise, as Hawaii has been the crossroads of the Pacific for centuries. The importation of Chinese contract workers to Hawaii beginning in 1852 established the Chinatown section of downtown Honolulu, but continuing waves of immigrants since them have made it a truly Pan-Asian district, with not just Chinese but Japanese, Vietnamese, Laotian, Thai, Philipino, Cambodian and others.
Dining is one of the highlights of the Chinatown district, with over forty restaurants in the roughly fifteen block area. Each of the various Asian cultures has its own distinctive cuisine and they are all represented here, along with the fusion restaurants that come from having so many influences. An incredible variety of shopping options also fill the district, with offerings of everything from baked goods to fine import boutiques to Chinese medications to the inevitable Chinese tailor shop. The lovely 1922 Hawaii Theatre Center brings live entertainment to the area, and many art galleries can also be found within a short distance. Of course, some people just come to look at all the great old architecture, since Chinatown dates to the Victorian Era!
Honolulu Chinatown offers many special events and festivals all year round, so be sure to check and see what is coming up on the schedule. There is a First Friday celebration on the first Friday of every month, with live entertainment and much more going on all over the streets of Chinatown.
Advertisements:



Photo by coconut wireless on flickr
You should follow me on twitter here.