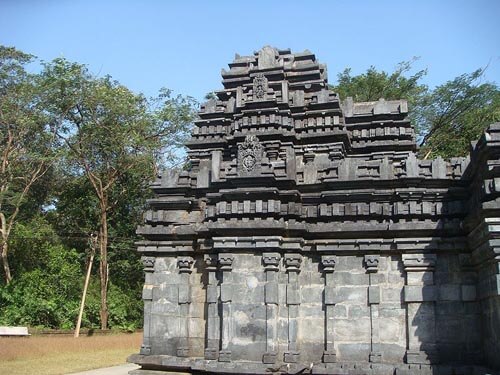 The oldest temple in Goa, India is the Tambdi Surla temple, which is also called the Mahadev Temple. Although the temple was most likely built in 1271, it is still actively used as a place of Hindu worship to this day. Though the temple is a bit isolated from the other villages in the area, though located in the Bhagwan Mahaveer Sanctuary area, it is worth trying to visit for the chance to photograph it and see it in person.
Advertisements:



The temple is covered in beautiful carvings, including an exquisitely detailed carved ceiling. It is dedicated to the god Shiva, and you can see many symbols of Shiva throughout the temple, including a headless stature of Nandi, the bull which Shiva rides. If you are lucky enough to visit the temple during the Maha Shivaratri festivities, you will get the chance to see many celebrations from local viewers around the temple. No matter what time of year you visit, the Tambdi Surla temple in Goa is definitely worth a visit.
You should follow me on twitter here.