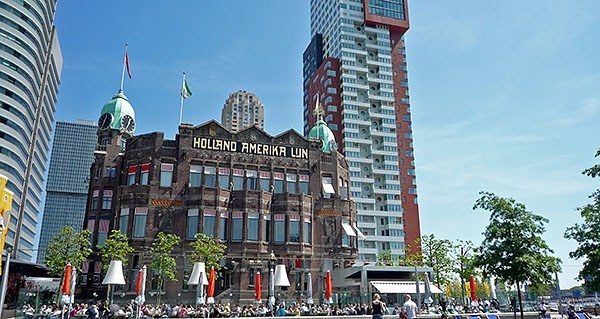 You may consider Rotterdam to be Amsterdam's boring, industrial, second cousin of a city. But that'd be since you haven't visited this city yet, and seen its parks, restaurants, museums, or nightlife for yourself.
Things to do in Rotterdam
Arboretum Trompenburg
Trompenburg is a large landscaped botanical garden in the heart of Rotterdam, perfect for recuperating after a hot day exploring the city. While the name goes back to the 11th century, the gardens were established in the 1950's, and now has one of the best collections of trees, flowers and other plants in Europe. There's a tea house on site for those wanting a bite to eat or coffee to fuel further exploration.
Honingerdijk 86, Rotterdam, The Netherlands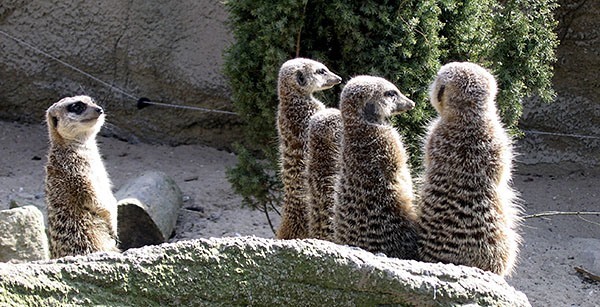 Rotterdam Zoo
The zoo, and its recently opened Oceanium aquarium receives around 1.4 million visitors per year. They can't all be wrong, so the zoo is a must-do on a Rotterdam visit. You can get unusually close to many of the animals, which is amazing for kids as long as you make them keep their hands to themselves!
Do make sure to pick up one of the English maps though, as signage is often in Dutch only.
The zoo, Diergaarde Blijdorp in Dutch, covers a large area to fit in all the enclosures, so bring great walking shoes, and the sunscreen. Plenty of food and drink available to rest the legs and refresh as well.
Blijdorplaan 8, Rotterdam 3041 JE
ExitGame
It's a normal room, but the door is locked and if you can't escape in the next 60 minutes… You don't want to find out! No, this isn't a horror game show, but rather a fun group activity sure to tickle your brain cells. Solve a mountain of tricksy puzzles to secure your freedom.
Oostmaaslaan 37, Rotterdam 3063 AN
The Euromast Tower
This 100 meter high tower has the most far-reaching views over Rotterdam, and you can take them in while eating in the onsite restaurant. It's not quite at the top, but nearly half way up at 35 meters in the air. It's high enough to allow a glittering night view of the city for dinner, or viewing the river and cityscape over brunch.
Advertisements:



Parkhaven 20, Rotterdam, The Netherland
Wereldmuseum
An unusual art museum in central Rotterdam, the building started out as the Royal Yacht Club of Prince Hendrik. As the members brought back interesting items from all over the world, the collection grew and the club held exhibitions of ethnographic and maritime objects.  Once Prince Hendrik died, the club ceased to exist and the building became the modern day museum. And since, the eclectic collection has grown in size year by year.
Rosener, Rotterdam 3026
Getting there
While you could fly to Rotterdam, ideally by finding a cheap ticket from a consolidator, that's not the best way when you can go by Ferry. Take a ride on P&O Ferries Hull to Rotterdam route  to better enjoy the journey. Alternatively, you can catch the Eurostar from London's St Pancras station and go by train.
You should follow me on twitter here.