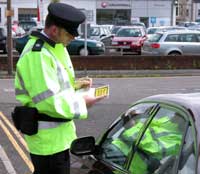 Anyone who drives in London sooner or later runs into parking problems. Severe parking problems, given the state of the streets around where I live. However, the ParkLet website is a marketplace where you can find a place for your car.
The parking space marketplace
ParkLet offers a way for anyone with some spare space for a car to let it out and make some extra money. Of course, ParkLet takes a 15% cut in return for marketing the space. If you're looking to rent a garage, they're about £130 to £400 per month. Steep, but certainly less than a commercial parking garage would charge. And, of course, it's your space so you can have the pleasure of towing anyone else occupying it!
The website
The ParkLet site is pretty easy to navigate, with a big "Search" tab dropping you right into a city or postcode search. This will pull up quite a number of results and you can take your pick. Want to park in Covent Garden every day? Not a problem. Same with Clerkenwell or Hammersmith, for example.
Other cities on offer
Advertisements:



ParkLet say they offer parking places in every major UK city, but most of the inventory is in London, Manchester, Leeds, and Birmingham. But, with nearly 10,000 spaces to pick from, that should be plenty for those cities.
Who is this offer for?
Obviously, given the cost of renting a parking space, this service (or owning a car!) isn't for everyone. But for a City professional or executive needing their car for client visits at short notice, it's a perfect solution. It will also save time chasing down an elusive parking spot, avoiding a close encounter with the parking attendant and his dreaded parking ticketing machine.
You should follow me on twitter here.