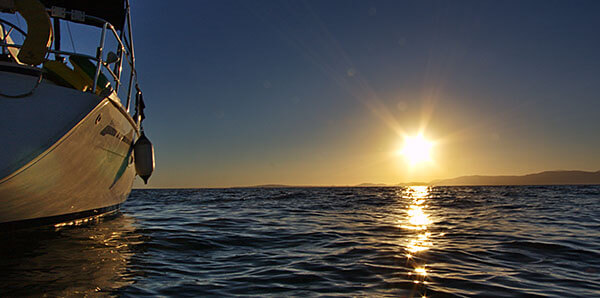 Going on holiday is probably the most expensive investment that most people make each calendar year. For that reason it's vital to take every step possible to ensure that everything runs as smoothly as it can. Whilst this may seem to take some of the 'fun' out of the holiday experience, turning it into something more resembling a military operation, the key is to ensure that everything is arranged beforehand in a manner which means that the actual time of the holiday is free and easy to enjoy. Whether you're idea of a great holiday consists of relaxing on a beach, trekking through a jungle or hiking over a mountain, this should be all that's on your mind with nothing getting in the way of being able to relax and take it all in.
Occasionally, of course, things can go wrong when you're on holiday, either by accident or through the negligence of some other party. If it's the former then there's simply nothing you can do about it – accidents happen and you simply have to get on with your life, or your holiday, in this case. If someone else was to blame, however, if you were injured due to a poorly maintained hire car for example, or slipped and fell on an unmarked wet hotel floor, then you may well be in a position to make a claim for compensation. If you're unsure about making a claim or just wanting more information on types of claims, I've found http://www.nowinnofee.com/ to be a helpful site.  Not only will you be compensated for a ruined holiday, but you'll also receive money to cover any expenses and any earnings you lose through having to take time off work once back home.
Clearly, it's to be hoped that your holiday passes without this kind of event and in the vast majority of cases this is what will actually happen. In the meantime, one of the wisest things you can do in an attempt to maximise the fun to be had is take along a selection of gadgets such as the following, all designed to ease the day to day practicalities of life on vacation and leave you free to concentrate on the important stuff:     
Oregon Scientific Sun Monitor
Sun burn or sun stroke can blight a holiday, especially if you're not used to hot weather. A device such as this can make all the difference, however. It reads the UV levels of the sun's rays and factors in your skin type and sunscreen factor to produce a figure for how long you can stay in the sun, as well as giving a running reading of how dangerous the sun is at any given time.  
SpareOne Mobile Phone
Winner of the Innovations Award at the 2013 Consumer Electronics Association, this is a product which solves, once and for all, the problem of staying in touch with friends and family no matter where in the world you are. It's a mobile phone which gets 15 years of use out of a single AA battery, and all you need to do is insert a local sim card.  Featuring a flashlight and a specific emergency call button, it's the only phone you'll ever need to take to those far flung, primitive corners of the world. 
Ila Wedge Personal Door Alarm
Some gadgets are brilliant in their simplicity and this is one of them. Security can be an issue when you're travelling, particularly if you're travelling alone and staying in unfamiliar lodgings. This is an alarm which wedges securely under whichever door you choose. If someone tries to gain entry, the wedge stops the door opening whilst the alarm alerts you to the situation and scares away the, would be intruder. 
The Zomm Wireless Leash
Given the degree to which we now rely upon our phones whilst holidaying – for everything from contacting home to calculating exchange rates and listening to music – losing one can be an absolute disaster. The zomm wireless leash is a small device which is paired with your smartphone and, if you leave said phone by the pool, in a taxi or on a café table, sets off a loud alarm before you get any distance away.
Mushroom Green Zero Charger
The chances are that you'll have to spend a fair chunk of your time on holiday charging your various devices – laptop, tablet, camera etc. – and this simple yet brilliant device is a charger which stops working the instant your battery is fully charged, thus preventing both damage to the battery and wasted electricity.  
Pocket shower
Many of the most highly prized travel gadgets are hi-tech gadgets designed to complement or replicate the likes of your television, laptop or iPad. The Pocket shower, on the other hand, is somewhat more old school and designed to be used when you're further off the beaten track. The black bag folds to fit into your luggage but holds ten litres of water. The fabric absorbs the suns heat to warm the water, meaning that you're never too far from the next hot shower, no matter how far away civilisation may seem to be.  
Stash sandals
Finding somewhere safe to hide your valuables when staying somewhere unfamiliar is tricky. Anything which strikes you as being a brilliant idea is bound to occur to the average thief who, let's be honest, has spent a lot more time thinking about it. Stash sandals are ordinary looking flip flops which conceal a hidden compartment large enough to take your passport, money and other valuables. 
Wind up cell phone charger
When using your mobile phone on holiday, there are two main obstacles likely to be confronted – poor signal and no battery power. There's little you can do about the former, and the latter depends upon an electricity supply which might not be present. The wind up phone charger allows you to get your phone up and running again through nothing more than a little bit of elbow grease.
Solar powered backpack
Following on from the wind up phone charger is a gadget which allows you to recharge all of your vital devices whilst on the move. The solar panel on the backpack absorbs the rays of the sun as you move around, and turns them into an electrical supply for your phone, music player etc.
Samsonite micro-scooter cabin bag
Advertisements:



This is a gadget which combines the practical and the fun in equal measure. Airports are huge places, and hiking from one end to the other whilst dragging up to 20kg of hand luggage with you can be hard work. This is a cabin bag with wheels and, more importantly, a fold out foot plate, allowing you to scoot past everyone else and be first in the queue for that upgrade.
Photo by Ingo Meironke on flickr
You should follow me on twitter here.