Christmas is coming up and I've been searching the web for a nice travel related gift to hint about to my wife. Kiki James handcrafted leather gifts fit the bill.
If the man in your life is a travel fanatic like me, here are some ideas of what you could give him for christmas.
A beautiful travel wallet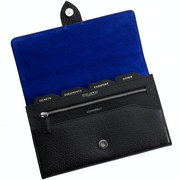 This travel wallet reminds me of Humphrey Bogart movies and the time when air travel was still sophisticated. Those days are long gone, but a place to put those tickets, receipts, and notes always comes in handy. And if it feels and looks great, all the better. This Classic Travel Wallet is handmade and with some neat detailing. For example, the 4 interior sections are embossed with Tickets, Passport, Travel Insurance, and Other.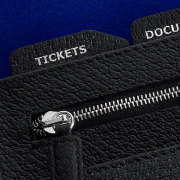 A zipped pocket provides space for currency or other small items and the wallet also has a slip-in pocket running along the front for easy access to a boarding pass or similar document. The travel wallet is available in a number of colors, and each colour is lined in a contrasting suede.
Advertisements:



I'm wish for one of these for Christmas.
The leather wash bag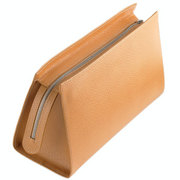 The Kiki James wash bag is handmade from luxurious Bloomsbury leather and has a soft velvety suede lining that can be removed for washing. The wash bag is ideal for use when traveling, it's big enough to hold your shaving kit and essential toiletries such as eau de toilette and nail clippers. In other words, all the essentials to keep your wife happy with how you look, and in a stylish bag to boot.
Like the travel wallet, this wash bag is available in a choice of colours.
Both of these products are made with high quality Bloomsbury leather, which is pig skin and very durable. They'll last you a very long time and look even better with age. All Kiki James products can be personalised with initials or text of your choice.
In addition to leather gifts for men, Kiki James offers an equivalent range of leather goods for women. So maybe I'm getting my wife a little something from them too.
You should follow me on twitter here.