Every year, thousands of travelers fall prey to scamming travel agencies that take their money and quickly vanish. Here are 5 vital checks.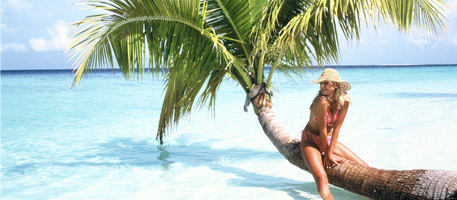 If you're booking online, there really is a greater chance to be ripped off, unfortunately, but even in the offline world there are plenty of fly-by-night travel companies that'll steal your money. As losing your hard earned cash to fraudsters is a horrible experience, follow my 5 step check list and don't become a sucker.
Checks to do before booking with a travel company
Online or off, any company that sells flights must be licensed by the Air Travel Organisers' Licensing organization, or ATOL, so if you don't see any ATOL details at the travel company or web site, this should be a red flag. In fact, before booking with any company you don't know well, check the Civil Aviation Authority web site and do a search for the ATOL registration.

If the company isn't in the database, don't buy from them.
 
Fraudulent online travel companies will often have a newly registered website, and you can find out a site's age by using the DNS Stuff web site and using the domain search. It's a bit down the page, but scroll down and it's free to use.

A new domain is a warning sign, watch out!
 
Package holiday vendors should be bonded by one of the major organizations. The largest ones are ABTA and Travel Trust Association. If you don't find either of those two logos on the site or in the store's brochures, check up on what you do find.

Never buy from a company that isn't bonded.
 
Buy your vacations with a credit card. You'll not only have protection from non-delivery given to you by the credit card company, often you'll have some sort of travel insurance or car rental insurance as a benefit as well. Check your cards terms and conditions.

Always buy with a credit card.
 
Check out the company online. Any travel company with a history will come up in forums and blogs, and if you find anything really worrying, find another company to buy from. While 'Rip Off Report' can be a good place to start, it's full of cranks and you're guaranteed to drown in the amount of information! It's better to check with the Better Business Bureau, as any complaint on file with them will have been investigated.

Check out the company at the Better Business Bureau.
Being careful is good, traveling is better
Of course, there are new travel companies being launched every day. Most all of them are legitimate and will give you great service and hopefully prices. It's always a great idea to be careful, but in the end, it's about finding a cheap deal on a vacation or flight that's important and then experiencing your destination. So do take care to avoid scams, but don't let it put you off traveling widely and often.
For bargains, these 2 websites always help me out:
You should also read my article on air ticket consolidators, this could help you find a cheap air fare.
Advertisements:



The 5 steps above will help you root out the bad apples among the travel companies, and save you from being a travel fraud victim.
You should follow me on twitter here.