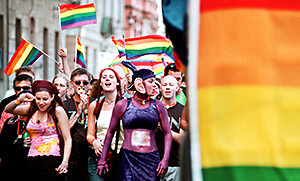 Europride is taking place in Stockholm, Sweden, this year between 25 July and 3 August. It'll be the biggest event on the European Gay and Lesbian calendar and great fun for everyone with an open mind.
Europride
Europride is a massive event that takes place every summer in different capitals of Europe. Last year, Madrid hosted the event and in 2009 it'll be Zürich's turn. During each Europride event, not only does tens of thousands gay, lesbian, bi, and transsexuals (GLBT) tourists visit, it's a massive draw for other tourists.
During Europride, a visitor will experience flamboyant parades, art exhibitions, lots of music gigs, and meet masses of openminded and friendly people. The event usually culminates during a weekend, with a traditional Mardi Gras-style pride parade, live music, special club nights and an AIDS memorial vigil.
Stockholm Pride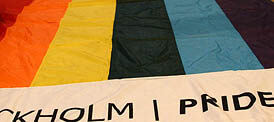 The Stockholm Pride festival began in 1998 and has this year grown to a full-on 10 day party. It's the largest pride event in Scandinavia and this year in all of Europe, and also one of Stockholm's largest events of the year. The festival draws people from all over Sweden and elsewhere and during the Stockholm Pride festival, this normally somber city is clad in a literal rainbow of colors and becomes a haven for anyone with a liberal view on sex and relationships. For more information about the yearly event, see Stockholm Pride's home page.
Last year, around 60,000 people participated in Stockholm Pride, and this year's event promises to be much larger as Stockholm is hosting Europride. In 2006, when London was host to Europride, 700,000 people participated in the parade.
Visiting Stockholm Pride / Europride 2008
Advertisements:



Tickets for this years event are available to buy for SEK 600 or about $100 for all 10 days. This year's theme is "Swedish Sin Breaking Borders" and will focus on GLBT issues internationally. Tickets are available via ticnet.se. From 30 June the ticket price will go up to SEK 800, so if you're planning on going, better buy that ticket now.
You should also book your hotel rooms and flights to Stockholm early if you're going, as the cheap options will fill up very fast.
It promises to be one outstanding Pride festival this year!
You should follow me on twitter here.