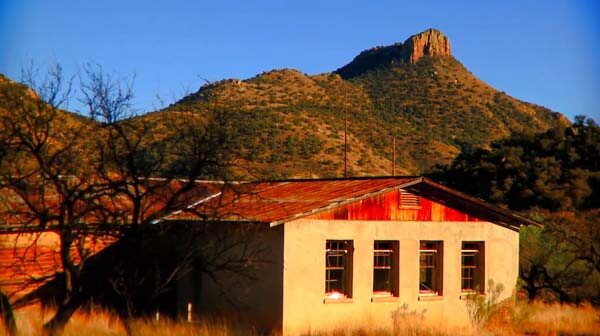 Ruby is a small town located in Santa Cruz, Arizona. In the 1870s, this town was founded as a mining centre. Ruby was also called 'Montana Camp', as the mining was done at the base of the Montana Peak. Gold, silver, zinc, lead, and copper were the chief minerals that were mined from the 'Montana Camp'.
The camp's general store was owned and managed by Julius Andrews. A post office was established by Julius Andrews in 1912. He named the post office 'Ruby' in memory of his late wife Ruby. Soon the mining camp itself came to be referred to as 'Ruby'. The town had a maximum population of about 1,000-1,500 at its peak time. The 'Golden Period' of this mining town was between 1920-1930, when the camp was operated and upgraded by the Eagle-Picher Company. In the mid 1930s this camp was rated as the best in lead and zinc mining. It was also placed very high in the extraction of silver.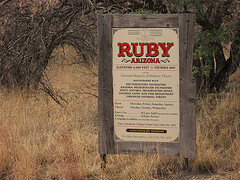 In 1940 the mines were closed and since then there has been little activity there. By the mid 1940s, Ruby was considered to have become a ghost town. Ruby remains as one of the best preserved ghost towns in Arizona, although the entire remains stand on a private property.
Advertisements:



If you wish to visit Ruby, there are occasional tours organized by the Pima Community College in Tucson, Arizona. You can reach them on their website or by calling +1 (520) 206-3952. Otherwise, you can visit without a guide, and the entry fees are $12 per adult.
Ruby ghost town opening hours
Open Thursday - Sunday, closed Monday - Wednesday each week. More information on +1 (520) 744-4471.
You should follow me on twitter here.