Arizona travel guide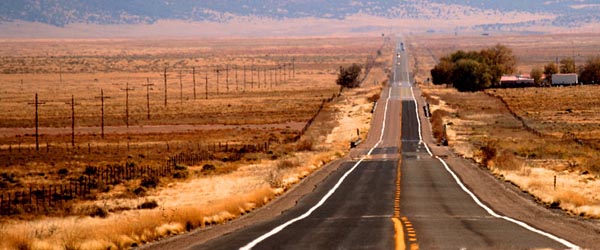 You're going to Arizona!  Lucky you!  You're in for a real treat because Arizona, with its breathtaking landscapes, Southwestern heritage, and old West appeal, gives you so many great places to discover! 
Since Arizona is known as The Grand Canyon state, its most obvious attraction is this remarkable natural wonder of the world.  American explorer John Wesley Powell said: "The elements that unite to make the Grand Canyon the most sublime spectacle in nature are multifarious and exceedingly diverse."  As eloquent as Powell's words may be, viewing the Grand Canyon renders many people absolutely speechless!  Lodging choices for Grand Canyon visitors range from plush hotels to rustic campgrounds. 
By no means is the Grand Canyon Arizona's only natural attraction.  For example, Saguaro National Park near Tuscon features rocky hills, desert vistas, and thousands of Saguaro cactus plants.  Saguaro National Park is separated into two districts.  Both sections offer protection to one of the most recognized symbols of the West - the Saguaro Cactus.  Did you know that Saguaros only grow about an inch a year?  That fact makes the towering giants in Saguaro National Park even more impressive. 
You could spend days, weeks, even months or years exploring the geography of Arizona.  The Hoover Dam  and Lake Mead, Lake Pleasant, the Painted Desert, and Tonto National Forest are just some of the popular destinations that welcome people who revel in the great outdoors.
Arizona is rich in American History.  The tale of the Earp brothers and Doc Holiday taking on the Clanton gang at the OK Corral in Tombstone is well-known to history and movie buffs alike.  Tombstone is fondly referred to as "The Town Too Tough to Die!"  And truly, while many old gold and silver mining towns faded away once the metals were gone, Tombstone lives on.  Some of Tombstone's more popular attractions include Boot Hill Cemetery, OK Corral reenactments, and the Rose Tree.  The Rose Tree is the world's largest existing rose bush, according to the Guinness Book of World Records, extending more than 8,000 square feet! 
When you explore one of the abandoned ghost towns in Arizona, you can close your eyes and imagine the rough and tumble lives of the old prospectors and miners.  There are more than 275 ghost towns in Arizona.  If you passed by some of them, you would see nothing at all, so completely has been the desert reclamation.  Others still boast a few dwellings and structures.  One ghost town that has been preserved fairly well is Stanton, which is owned by the Lost Dutchman Mining Association.  Although privately owned, visitors are welcome to tour the remaining buildings. You can also visit Ruby, another ghost town near Santa Cruz.  Some old mining towns, like Tombstone, still thrive today.  You can really get a feeling for the Old West when you visit Arizona towns like Show Low, Wickenburg, and Congress.  Some of these towns are a bit touristy, while others, more off the beaten path, tend to retain their rugged individuality. 
A lot of people may picture Arizona as being a hot and dry desert land.  The truth is, Arizona consists of diverse climate regions.  Indeed, many parts of the I-40 corridor through Arizona receive quite a bit of snowfall in the winter. 
Your visit to Arizona promises to be filled with amazing sights and fun things to do, no matter what your preferences are for an ideal vacation.  From boating, swimming, and fishing on Lake Mead to finding the lost gold of the Suspicious Mountains; from shopping for Native American crafts to touring an operational copper mine; from big city cultural events in Phoenix to riding the rapids of the Colorado River, your Arizona vacation is guaranteed to be a wonderful experience you will always cherish and remember.
Photo by Chuck "Caveman" Coker on flickr