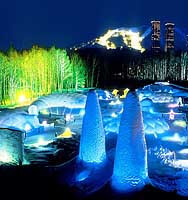 Second roundup of fantastic articles from around the web. A few are about travel even.
This week's found articles
Advertisements:



How class works. The New York Times put up a special about how class works in North American society. The factors used in evaluating which class you belong to and what you need to achieve to keep up with the Joneses. Interesting... Apparently, I'm supposed to have a lot more possessions than I do!
Do you speak Chinglish? English can be a difficult second language. Here are some hilarious examples of just how funny the results can be.
Winter international airfare deals. Rob Meyer wrote about how much cheaper it can be to fly in the winter period. He's included a really useful table to where to go for the best savings. Most useful for North American origins, especially John F Kennedy airport in New York. Off-season travel is in. For more tips on finding cheap air tickets, check out my articles on air fare consolidators or click through to one of our advertisers.
21 life lessons you didn't learn in school. John Place wrote a thought-provoking list of some lessons you'll have to learn the hard way. There's stuff here abotu love and relationships, managing money, your career and personal success. Beats buying one of those self help books!
What people eat around the world. Ever wondered how you rank with the rest of the world in the amount of money you spend on food in a week? Not only can you find that out, the diversity in eating habits is fascinating as well.
Calvin & Hobbes Wonderland. More than an article, a whole site dedicated to my favority comic strip.
I hope you found these interesting. Would love some feedback on these posts, so if you have a moment, please drop me an email via the contact form!
You should follow me on twitter here.