An Idiot Abroad is brilliant travel TV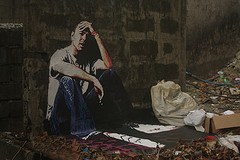 Here's why I think Karl Pilkington has made one of the best travel programmes ever! "An Idiot Abroad" first aired on our British TV screens in 2012 and was the brain child of legendary comedians Ricky Gervais and Stephen Merchant. Stemming from a series of podcast the character of "Karl Pilkington" was developed and eventually turned...
Cambodia - A dark and tragic history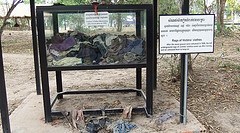 When most people visit Cambodia, they are greeted by a sea of smiles and pleas of "Tuk-Tuk Miss and Sir?!" From there it's beautiful ancient temples in Angkor Wat, scorched countryside and simply perfect islands – most visitors to Cambodia wouldn't even realise the horrors of it's tragic past if they weren't told about them. With a little research and reading, you begin to realise t...
Why you shouldn't fall in love with girls or guys who travel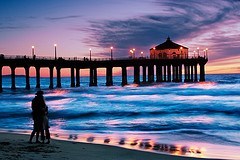 It's one of those aged old chestnuts that often finds a lot of us in a rather torn situation at some point in our lives – falling in love with someone who is a traveller. Although it is easy to say from an outside perspective that falling in love with these types of vagabonds is not a good idea, no good will come from you trying to form a lasting relationship with these people. Our advice...
Happy Easter 2012

Today is all about the ducks and the chocolate eggs. Here are some ducks: Even more ducks: And here's a...
Read more »

Happy New Year!

2011 has been a great year for Eyeflare.com: We published over 300 articles ranging from travel tips to quirky de...
Read more »

Merry Christmas 2011

December 24, Christmas Eve, is the traditional day of Christmas in Scandinavia. So, my Christmas greetings go out...
Read more »

Strange stroboscopic effect - Video

This is the effect of recording a propeller with a rolling shutter like that on a camera phone video setting: Th...
Read more »

Get a Flying Start with BA and Comic Relief

Starting on March 12th, British Airways and Comic Relief are launching a gr...
Read more »

Holiday videos for 2010 - Happy Holidays!

It's holiday season, and Friday, so here's a few picks for today, Christmas Eve. Marco Polo's Christmas This sho...
Read more »

Win a weekend break with Radisson Blu

Fancy a weekend break for two in Milan, Madrid, Berlin, Helsinki or Hamburg? Rad...
Read more »

Website tip: The Travel Plan Idea blog

James Trotta moved to South Korea over a decade ago to teach English. So far, it's a pretty common story. What's no...
Read more »

Win iPads or hotel nights with Radisson Park Inn

Radisson's Park Inn brand is running a competition for people in the UK, Germany, Austria or Switzerland right now ...
Read more »

Great reads #12

Wardrobe tips for India, declining U.S. tourism and faltering airlines, and how to get free stuff in the UK are all...
Read more »