Starting on March 12th, British Airways and Comic Relief are launching a great campaign called Flying Start. On that day, the organizations are putting on what promises to be the hightest altitude comedy show ever put on, at 35,000 feet.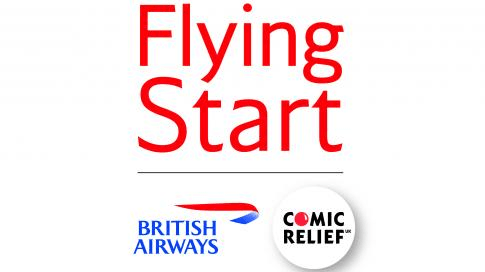 Called the 'Highest Stand-Up Comedy Gig in the World', comedians Jon Richardson, Dara O'Briain, and Jack Whitehall together with BA and the Guiness World Records people are putting on a show to benefit and transform the lives of disadvantaged children both in the UK and abroad.
There's a competition running on the Facebook page, through any of the links above, which will award 75 lucky people tickets to attend this high-flying comedy show. For the 2 and a half hours the show goes on, there will even be champagne and nibbles put on as they'll be laughing high above ground while helping children. To enter and have a chance to win the tickets, you can either text 'Fly1' to 70300 or visit www.facebook.com/britishairways to enter.
This really is an amazing initiative to help children in need, as well as having a few laughs, or rather a lot of belly laughs. The winners are getting a once-in-a-lifetime opportunity to see some of the world's greatest comedians in a truly unique setting. The year-long campaign following this kick-off event on the 12th of March promises to raise a lot of awareness and money for comic relief, and I believe it's one of the most worthwhile charities around as it helps poor children have better lives.
Advertisements:



There are full terms and conditions for the competition on the Facebook page for the competition, and it's always a good idea to read those so you know that you're eligible to enter.
This is a Sponsored Post supported by British Airways
You should follow me on twitter here.