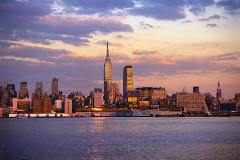 Lauri and I went to New York for a long weekend and are back home in London today.
While in the Big Apple, we met up with some friends and found a few gems we would both like to share. These will all get full reviews in the next few days, but here's a preview:
The Carlton Arms Hotel at 160 E. 25th St - NY's coolest hotel?
Paprika Restaurant at St. Mark's Place - brunch heaven
Chocolate DeBauve & Gallais on Madison Avenue - extravagant indeed
L'Express at 249 Park Ave South - 24 hr good & cheap french fare
Advertisements:



More and photos coming soon.
You should follow me on twitter here.