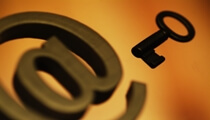 I've had some issues with email delivery lately, and decided to move my email subscriptions to the Feedburner email service instead.
Advertisements:



If you're currently signed up to get newsletters from eyeflare.com, enter your email on the left-hand side of this site to subscribe to new articles delivered via email. You'll need to opt-in to Feedburner's confirmation email. Then you'll get each new post as it arrives.
Alternatively, sign up the the eyeflare.com RSS feed to read posts at your leisure.
Sign up now, you know you want to!
You should follow me on twitter here.